Latest Update 15th April 2021:
The website 'Everyone's Invited' currently has 14,938 testimonies and 42,785 users. 
Ofsted inspectors are planning to carry out checks on all schools in England that have been named on the website.
The visits will 

be

 part of an emergency review of sexual abuse in schools and colleges

 led by the UK Gov

ernment

, 

with plans 

for completion at the end of May. 

 

The 

Department of Education (

DfE

)

 has said that schools

 

that

 

fail to

 

meet safeguarding standards for pupils could be forced to shut amid concerns over a 

'

rape culture

'

 in educational establishments

. 

 

The review team will also look at whether inspection regimes in state and private schools have been sufficiently robust 

in tackling 

the issue of sexual abuse

. 

 
Allegations have been made against school staff, who have been accused of 'groping female pupils, making sexual comments and masturbating during classes' in 20 claims made at schools across London and in Bedfordshire. 
Scotland Yard is currently reviewing the testimonies shared on the site to establish whether any potential victims in London could be encouraged to report crimes.  

The Everyone's Invited Campaign has halted publishing names of schools for privacy reasons. They also want to avoid mischaracterising the reality that abuse is only happening in some schools. The campaign says the focus should be on all schools and universities.  
Report Abuse in Education Helpline
The NSPCC have now launched a free and anonymous helpline for children and young people who have experienced abuse at school or for adults, professionals who need support and guidance.
0800 136 663 or [email protected] (Monday – Fri 8am-10pm) and Weekend (9am-6pm)
A Safeguarding Update from the Head of Safer Schools
In the last number of weeks, we have been monitoring the situation with disclosures made on the Everyone's Invited Website. After looking closely at the content on the site and listening to law enforcement agencies, we wanted to share our briefing note with you.
Although most disclosures have come from England, we think it's essential that all safeguarding professionals across the UK have access to this information.
In this article, we have provided a Focus on the Facts and four things you can do right now including a Basic Safeguarding Checklist on Harmful Sexual Behaviours.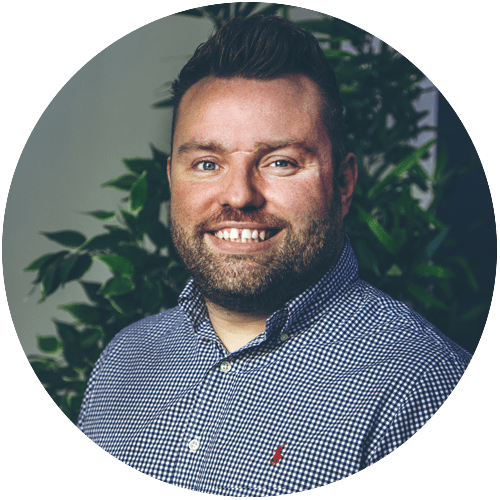 Colin Stitt – Head of Safer Schools
A focus on the Facts:
There are now over 12,000 testimonies available on the Everyone's Invited website. We anticipate that this number will grow given the scale of the problem and the platform's media attention.
Not all testimonials on the platform are about schools. That said, over 100 schools have been named, some multiple times.
There are a significant number of testimonials relating to universities, the night-time economy and public harassment.
Where testimonials do mention schools, the allegations range from misogynistic behaviour /culture to verbal harassment, sexual assault, exploitation and rape.
In some cases, adults in a position of trust have been mentioned as alleged perpetrators of sexual abuse and harassment.
There are multiple instances where reports made to individuals in positions of trust by pupils have allegedly been suppressed, dismissed, or ignored.
Police have encouraged victims and survivors to come forward and a helpline will be established to process further reports.
1. Culture – Creating, Shaping and Maintaining a Safeguarding First Culture
A whole-school approach that challenges harmful sexual behaviour should involve everyone in the school, including the governing body and all staff, pupils, parents and carers.

This means leading by example and reinforcing your commitment to a safeguarding first philosophy and practice. This should place the safety of the young and vulnerable ahead of reputation.

It also means a zero-tolerance approach to misogynistic, sexist and other harmful and offensive behaviour.
2. Communication – Ensuring Communication and Reporting Pathways are Signposted and Accessible
Check that all pupils, parents, and carers know who the designated staff members are with responsibility for safeguarding and child protection.

The contact details of these staff should be communicated publicly, and anyone with a concern should know how they can communicate with them.

Staff should feel confident in signposting to other organisations, so pupils, staff and parents/carers know where to seek support outside of the school environment. This may include

Childline

, the

NSPCC Helpline

, Children's Social Care or therapeutic services for victims and survivors.
3. Complaints – Engaging with Established Reporting Procedures in Your School
You should revisit your school's reporting frameworks and policies regarding allegations of sexually harmful behaviour between pupils and abuse from adults in a position of trust or authority.

Staff should be aware of the signs, symptoms, and patterns typical of peer-to-peer abuse and harmful sexual behaviours.

Staff should be familiar with how complaints and allegations are managed, including when and how to involve other safeguarding professionals.

Engaging with allegations and supporting victims should go beyond your procedures to empower staff to actively address suspicions and rumours.

Careful consideration is needed to create a victim-centric approach that avoids blaming or shaming children or young people who make disclosures.

Children and young people who have allegations made against them should also be supported appropriately.
Join our Safeguarding Hub Newsletter Network
Members of our network receive weekly updates on the trends, risks and threats to children and young people online.
Sign Up