Last Updated on 14th April 2020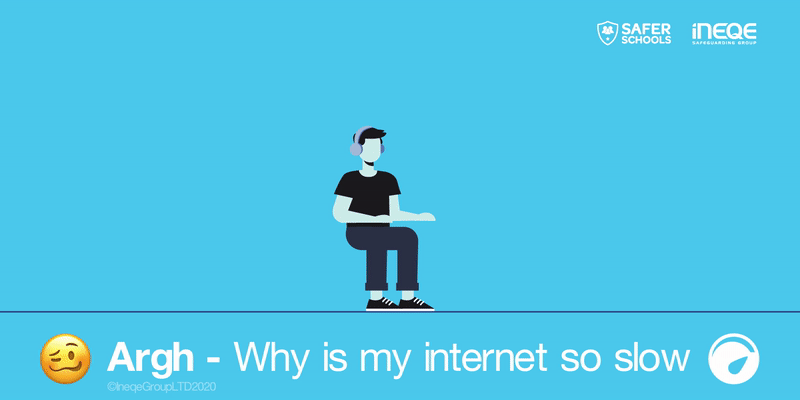 A lot of us are spending more time at home at the moment, practicing what is now known as social or physical distancing from others.
Like everyone else, you're probably using the internet much more than you usually do and for longer periods of time. So, you are probably experiencing some frustration when it slows down or worst of all – drops out!
Why is the internet slow sometimes?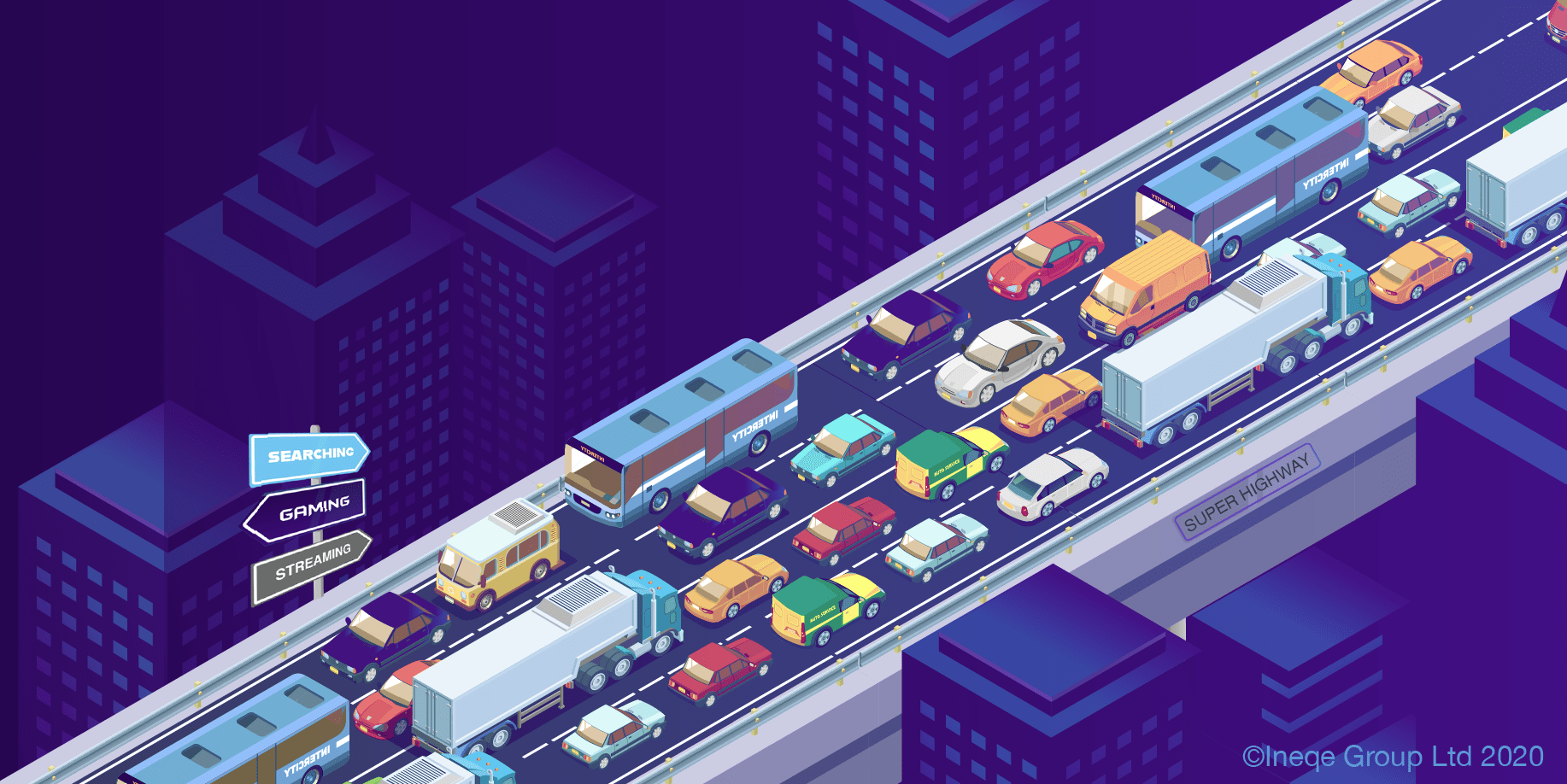 Well, it's about bandwidth. Imagine a motorway where lots of cars are travelling at the same time. Traffic slows down. This is similar to how the internet works.
Just like a traffic jam in real life (IRL), the more traffic on your network, the slower you have to travel.
Bandwidth is the amount of data that can be sent from one place to another- this is measured in speed: (kilobits (Kb/s), Megabits (Mb/s) and Gigabits (Gb/s).
Some platforms (Netflix, YouTube and Amazon Prime) have already taken steps to reduce the quality of their streams, to help speed up the internet for everyone.
Now you understand the problem, here are 5 top tips to help speed the internet up for everyone:
1. Stream in standard definition or switch to 'auto quality.'
A lot of us are used to watching videos or streams in High Definition (HD) – it's probably obvious that watching higher quality content uses more 'bandwidth' or data.
To help keep your videos smooth and avoid the dreaded 'buffering', switch off HD and watch in standard definition (SD) or lower the quality of your stream.
Some platforms allow you to select 'auto quality' which means your connection will automatically adapt your video quality. This means you can keep watching without 'buffering'.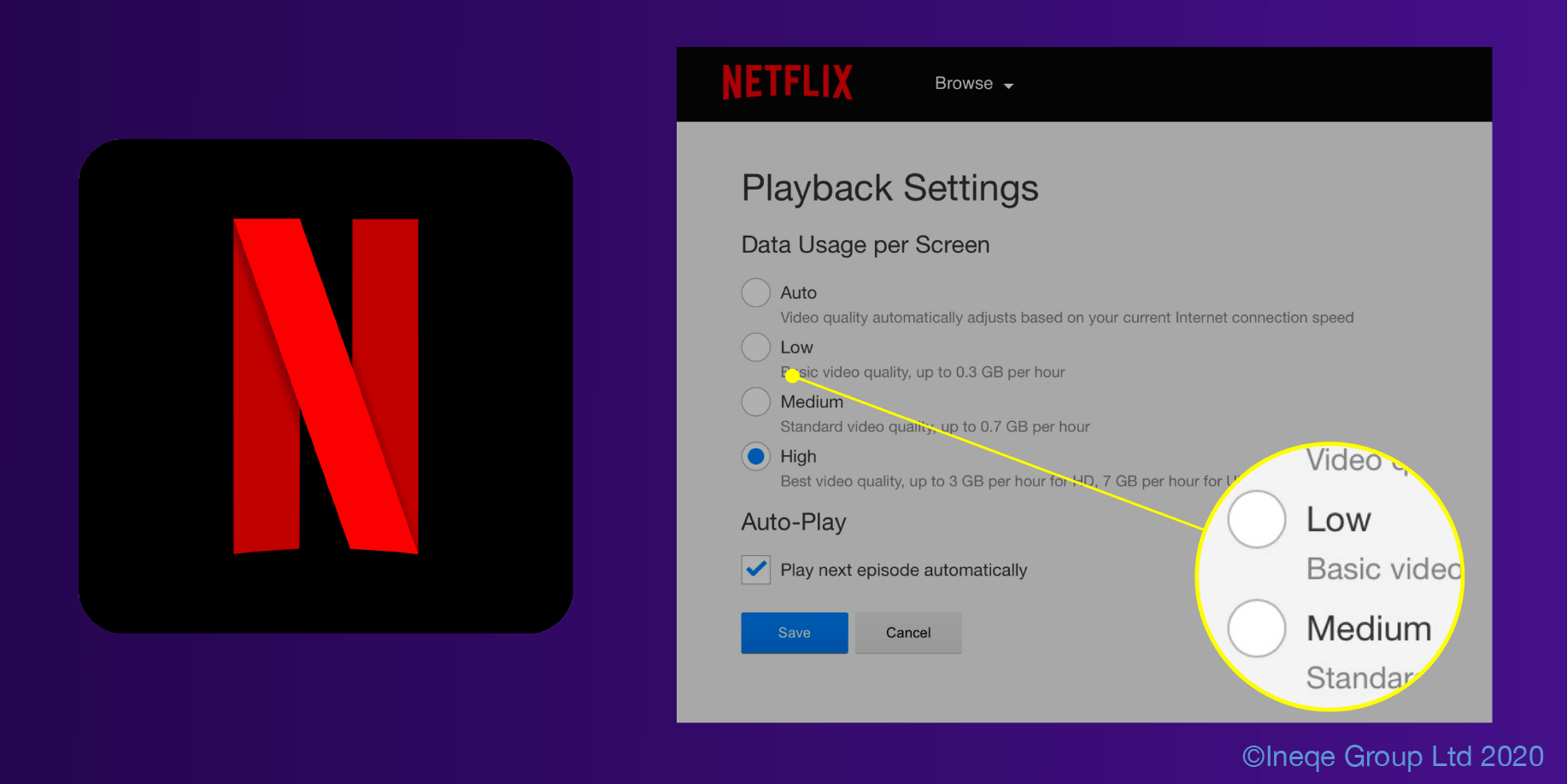 2. Be smart with the video chat
No doubt a lot of us are video chatting with our friends and family more often, to keep in touch. If you can, use one device in your house so everyone can video call a relative together. If you do, the calls you make will be higher quality.
3. Watch streaming services together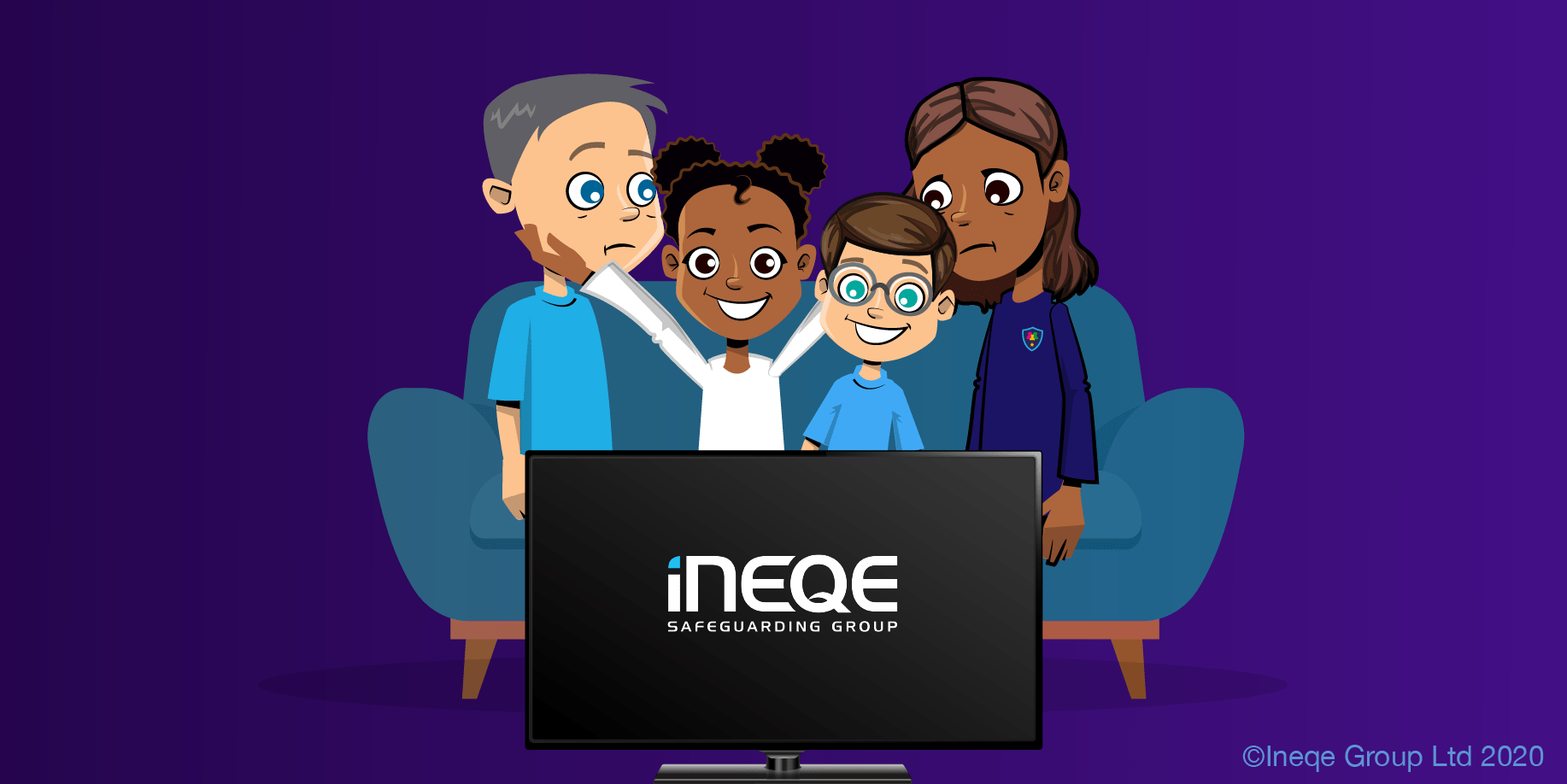 We all have different tastes in shows, films and streams. If your connection is slow, make a shared decision with a family member to watch something together – rather than streaming multiple things in multiple places. This will help keep your video quality smooth. But remember, what you watch should be suitable for all family members.
4. Think about your screen time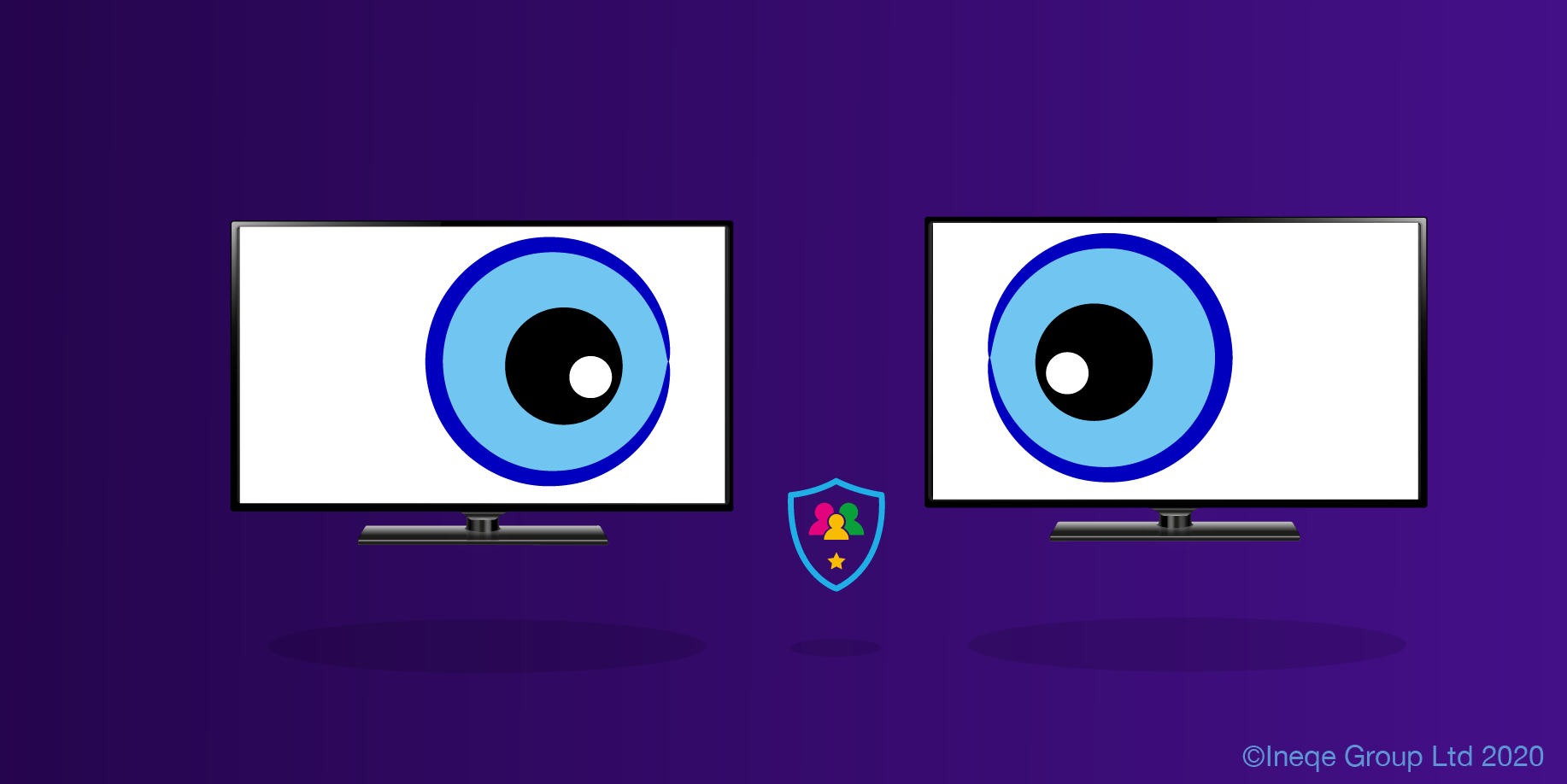 Spending more time inside, you might be using devices more. Screen time can be educational, social and fun and has probably never been more important for staying in touch and supporting one another. Remember, it's still important to get offline and interact in the real world (IRL) with other people in your household.
Having healthy screen time boundaries helps you sleep, feel more energetic and gives your eyes a rest. Try playing board games, charades, draw, read or exercise.
5. Get smart with downloading videos for offline use.
If your internet speed is becoming an issue, you can get around this by downloading shows (where possible) to use them offline. Many streaming services offer this function, but there's a catch.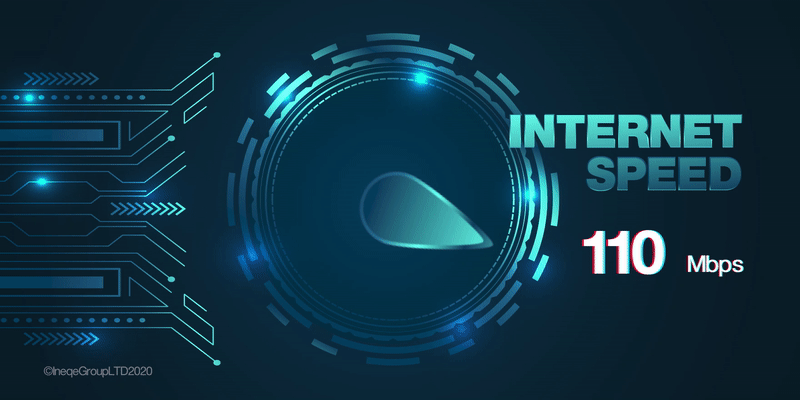 Downloading shows during 'off-peak' times, where there are fewer users means that they are less likely to fail, and everyone will have a better internet experience. Although the internet is busy all the time, early in the morning or late in the evening may be quieter.
Having healthy screen time boundaries helps you sleep, feel more energetic and gives your eyes a rest. Try playing board games, charades, draw, read or exercise.
For advice that's simple to access and easy to understand, sign up to Safeguarding Hub for alerts direct to your inbox.
Jim Gamble QPM is the Chief Executive of the INEQE Safeguarding Group, which incorporates Our Safer Schools Partnership.  He was the founding CEO of the Child Exploitation & Online Protection (CEOP) Centre & currently chairs a number of Safeguarding Children Partnerships. @JimGamble_INEQE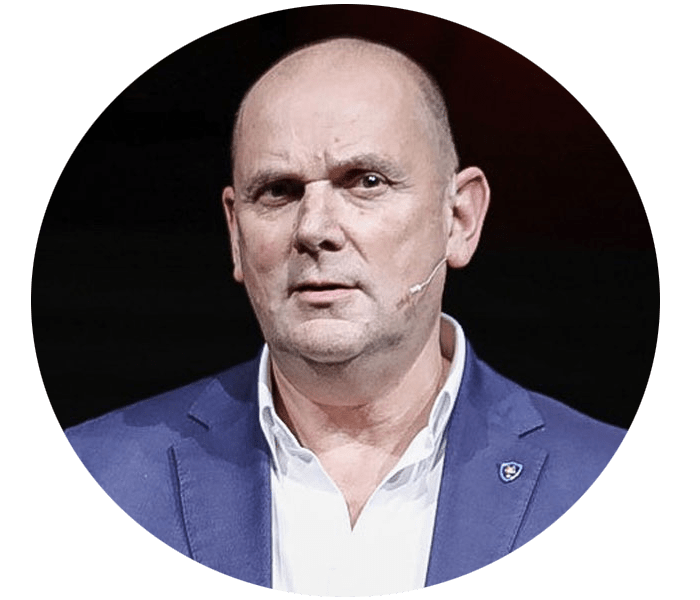 Featured Posts
Do you receive our Safeguarding Alerts?
Receive regular updates to help you safeguard children in a digital era.
Sign Up