Last Updated on 10th December 2021
For many teachers and parents, safety at school used to mean visitor passes and school gates. However, with education now taking place online from the kitchens, make-shift studies and bedrooms of students, classroom safety may seem less of a concern. 
With a rise in incidents such as 'lesson bombing', it's clear that the classroom can be just as vulnerable when virtual.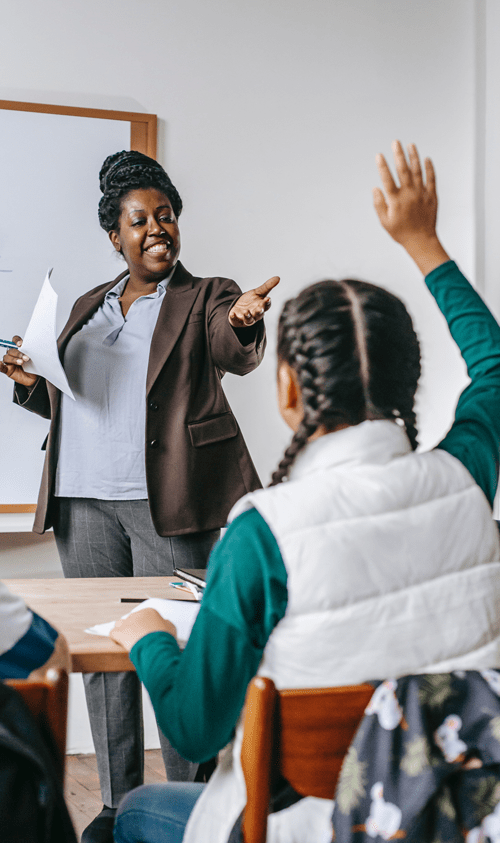 What is 'lesson bombing'?
In order to explain what lesson bombing is, we will use the example of an in-person lesson taking place in a classroom.
Your child is sitting in class on a Monday morning. Everybody is visible to the teacher Mrs Jones, who is preparing to start the class. Ten minutes into the lesson, an unknown person bursts through the classroom door, shouting over Mrs Jones, calling her rude names and disrupting the lesson. Mrs Jones is shocked as she had locked the classroom door after all of her pupils had entered and can't work out how the intruder got in.
Meanwhile, her pupils are just as concerned, some covering their faces by hiding behind their books. Many are anxious because they know that this unknown person doesn't know the school rules while being worried about how serious the situation may become. Mrs Jones sits down slowly in her chair and encourages everyone to remain calm, before using the phone to get support from another staff member. After a few minutes, some additional staff members turn up and the intruder leaves.
However, not all pupils are scared.
Sitting in the back corner with a slight grin on their face, one of them knows exactly how the person got in. They know the intruder, and on Friday afternoon, gave them a key to the classroom door and told them to 'bomb' into the class on Monday because they thought it would be entertaining.
This is a physical representation of 'lesson bombing', which is happening more and more during remote learning at school. If you wouldn't feel comfortable with this happening in a school, you must be alert to it happening online.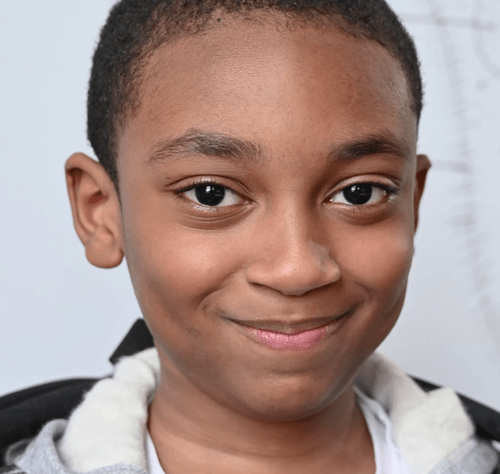 How To Increase Lesson Security
1. Prepare
Just like being prepared with a lesson plan, preparing the security and safety settings for an online video call is essential for a lesson to work well – and to work safely.
Every online platform has slightly different settings. Here are a few settings to keep a lookout for:
Host options – the host would normally be the teacher or trainer. Some platforms give an option for co-hosting. This can be set-up once the video call has started.

Screen sharing options – make sure only the host can screen share. If needed, this can usually be changed within the meeting by the host.

Video record permissions – check the box to ensure no one, or only the host (with permission), can record the lesson.

Waiting room options – always turn on the 'waiting room' option. This means that participants need to be granted permission to enter the room. This can be done by the host or co-host only.

Chat settings – change chat settings so that students can only send group chats (if you want this option) and direct messages to the host, rather than also being able to send private messages to each other.
It's a good idea to write a school/organisation guide to using video platforms safely that outlines exactly which settings need to be turned on and off and how to do this.
The guide should include safeguarding procedures to deal with incidents and disclosures online.
2. Share – Safely!
When sharing links and passwords, only give them out when needed – just before class begins. Also, set up the meeting as close as possible to the class starting.
When it comes to sending out the email links: check, check then check again! Make sure you're sending it to only those that need to know it. You should send the invites by the 'Bcc' option to limit the possibility of students' email addresses getting leaked.
3. Set-up
Before class begins and the waiting room fills up with students, enter the online room yourself with some time to spare. This is when you can double-check your settings and also check your own video. Make sure there's nothing in the background of your video and take this time to check your computer background, too – especially if you're screen sharing. There should be nothing personal in either the background or your screen. Most video conferencing platforms have the option to blur out your background too – make sure to look out for this setting.
Think of this step like coming into the classroom before the class arrives – such as turning on the lights and getting materials ready.
4. Be Aware
During the lesson, take some time every so often to stop and check what's happening on screen. For example, keep your eye on the videos to see what's being shared among the students, check the chat room and make sure everyone is on mute if they should be.
Where possible having a second staff member in the room or classroom assistant can help manage the lesson. You should also be aware of regular changes to software – certain functions might have moved or changed slightly.
5. Practice Makes Perfect!
Not only does each video calling platform differ but with the speed of updates these days, it can be easy to get caught out.
Buttons move around, layouts, functionality and wording changes. Trying to figure out how to do something on Zoom while 30 students stare straight at you is enough to get anyone in a flap!
Get into the habit of doing 'dry runs' every so often. You could even do this with other colleagues and take turns to screen share and to be the host.
It's also really important you read the updated information very carefully, especially any information related to privacy or safety settings. Raise any concerns or worries you have before jumping into the next lesson unprepared.
You may not be in the building, but school safety still applies to the virtual classroom.
Students – and teaching staff – are at risk of different types of harm online but even seemingly harmless 'pranks' like lesson bombing can still have an adverse effect on those present.

Join our Safeguarding Hub Newsletter Network
Members of our network receive weekly updates on the trends, risks and threats to children and young people online.
Sign Up