Last Updated on 24th May 2022
Hi and welcome to another Safeguarding Soundbites – where I bring you up to speed with all the safeguarding news you need. I'll also be telling you about Ineqe Safeguarding Group's latest articles and releases that will help guide and support you on the real life and relevant safeguarding issues that children and young people face online today.
Easter is here and so is the sunshine – well, sometimes! But as we're all hoping the weather will soon be getting at least a little bit milder across the U.K., we want to help you encourage your children and young people to step into spring – and step away from the digital devices! We've created a host of resources to support you in doing so, including activity packs, our top five tips to getting kids outdoors and our round-up article signposting you to all our best resources for downing devices. You'll find all of these in our online safety section at ineqe.com.
Ofcom has released its latest study looking at online trends and behaviours of internet users in the UK. The government regulator in charge of broadcasting and telecommunications published their annual report into how parents and children use the internet and what their attitudes are towards the online world. Ineqe's online safety experts took a look at some of the key findings of the report and you can find it in our online safety section.
For most young people, sharing photographs of themselves online is a natural habit they rarely think twice about it, but should we be encouraging them to develop new habits when it comes to posting photos online? After documented cases of photos of girls in school uniform being taken from the social media pages of girls and women, we've created a guide to helping children and young people start safer sharing habits.
Last year we carried out a safety review into the horror game 'Poppy Playtime' – now, a character from the game called 'Huggy Wuggy' has been hitting the headlines due to a recent surge in online content featuring the character and school playground games involving songs and the reciting of phrases used by the character. With rising concerns from parents and school staff, and a recent statement from the police in Dorset, we took a look into what's been happening and you can find it out in our online safety section.
In the news, Ofsted have reported that Covid restrictions have left young children lacking in social skills. Ofsted inspectors found that children in nurseries are struggling to make friends and that babies and toddlers are low in confidence and are having speech and language difficulties, including problems responding to basic facial expressions. Ofsted's chief inspector Amanda Spielman has voiced concern about how, if left unaddressed, young children's development could potentially cause problems for primary schools in the future.
The Government plans to put pressure on video game firms to ban children from buying loot boxes. Ministers have warned they will bring in legislation to limit their use after concerns that loot boxes encourage gambling. If you want to know more about gambling in gaming, read our recent article about the subject with information, guidance, and advice. As always, you'll find that in our online safety section at ineqe.com.
And finally for our listeners who like to tweet, Twitter has confirmed this week it is working on an edit button that would allow users to change their tweets after they've been posted. This feature will be tested in the coming months however a release date has yet to be announced.
That's everything from me for this week – thank you for listening. I've been Colin Stitt, Head of Safer Schools and I hope you've enjoyed Safeguarding Soundbites. We'd love you to share this podcast with friends, family and colleagues – stay safe and I'll speak to you next time!
Join our Online Safeguarding Hub Newsletter Network
Members of our network receive weekly updates on the trends, risks and threats to children and young people online.
Sign Up
Pause, Think
and Plan
Guidance on how to talk to the children in your care about online risks.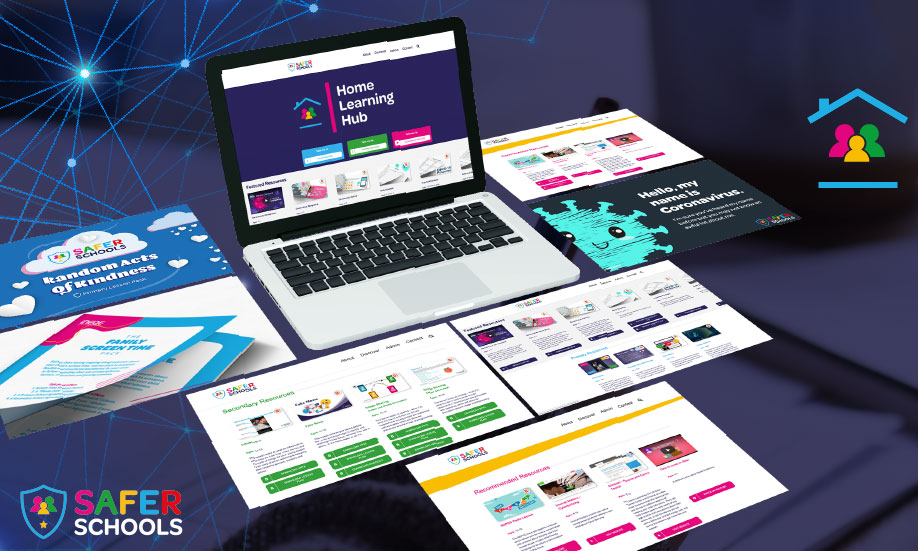 Visit the Home Learning Hub!
The Home Learning Hub is our free library of resources to support parents and carers who are taking the time to help their children be safer online.