Last Updated on 24th May 2022
Hello and welcome to Safeguarding Soundbites, the go-to podcast for getting up-to-date safeguarding news fast! I'm Colin Stitt, head of Safer Schools at Ineqe Safeguarding Group and this week I'll be talking about Rocket League, Instagram updates and, as always, this week's online safeguarding news.
Have you heard of Rocket League? This multi-platform game combines car racing, sports and gladiator-style fights resulting in a game that's colourful, quick and popular with children and young people. With nearly six million users playing every day, Ineqe's online safety experts have created a comprehensive guide for parents, carers, teachers and anyone else who wants to know about Rocket League and understand the risks for children and young people. You can find this in our Online Safety Section on our website at ineqe.com.
You may have heard about Instagram releasing new updates this week for parental controls – for now, these updates have just been released in the US and it's not clear when or if they'll be rolled out here. The new 'Family Center' includes supervisory tools for parents and carers, like seeing how much time the young person is spending on the app, viewing their followers and getting notified should they report or block someone. All of these settings only work with the young person's consent. The new supervision tools have received mixed reviews online, with some critics calling them 'underwhelming'.
This week we celebrated both World Down Syndrome Day and Neurodiversity Celebration Week. Alongside donning our most colourful and mismatched socks to help raise awareness, we also want to remind people about the importance of assistive tech. We believe that online spaces and digital places are for everyone and that's why technology that helps include everybody is so important. Find out more in our online safety section.
In the news, the ban on smacking and slapping children came into effect in Wales this week, with many calling it a historic moment for children's rights. As of Monday, all forms of physical punishment including shaking and hitting, are now illegal and people are asked to contact the police or social services if they witness this activity.
The results of a survey carried out by EE shows that a worrying 67% of children and young people don't think the internet is a safe place. It also found that a third of parents are unaware of age limits on platforms and nearly 57% are unaware of who their child talks to online. If you're a parent or carer, you can visit our safety centre at oursafetycentre.co.uk to find out how to use safety settings on popular apps, games and platforms and help keep your child safer online.
That's everything from me for this week – thank you for tuning in and get in touch to let us know your thoughts on this week's news and our latest articles. Stay safe and I'll speak to you next time!
Join our Online Safeguarding Hub Newsletter Network
Members of our network receive weekly updates on the trends, risks and threats to children and young people online.
Sign Up
Pause, Think
and Plan
Guidance on how to talk to the children in your care about online risks.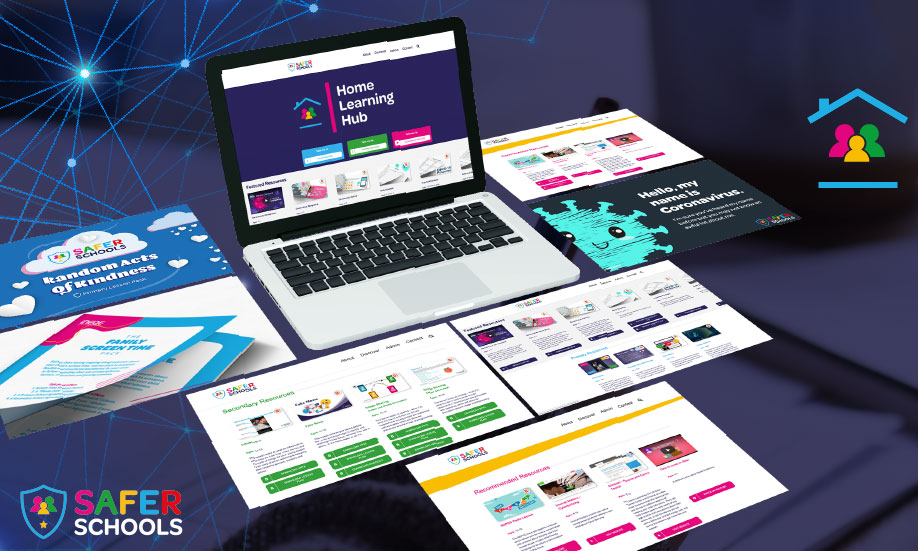 Visit the Home Learning Hub!
The Home Learning Hub is our free library of resources to support parents and carers who are taking the time to help their children be safer online.