Last Updated on 9th December 2022
Hello and welcome back to Safeguarding Soundbites – the podcast that sums up the week's safeguarding news. This week, we're talking about social media news, shocking new research figures and more.
In the news this week, Twitter continues to make headlines with questions over how the platform is moderating content.
The Centre for Countering Digital Hate has reported that hate speech on Twitter has increased since Elon Musk's takeover. After reports of mass layoffs at the social media platform, Twitter appears to be relying more on artificial intelligence for moderation, rather than human review.
Although AI has come a long way, it is not fool proof. Not only is it possible for mistakes to be made, but time and time again we've seen scammers, predators and trolls find ways to get around tech restrictions. Twitter was recently inundated for several hours with adult spam content. This was reportedly done in an attempt to obscure news about protests in China, but the incident highlights how weaknesses in content moderation can be manipulated – and how that can then leave young people exposed to inappropriate or harmful content.
Also in social media news, Meta have announced that they will be implementing face scanning to verify a user's age on Facebook Dating. If the platform suspects a user is under the age of 18, the user will be prompted to verify their age, either by showing a copy of their ID or by uploading a short video of their face.
Facebook Dating is Meta's dating feature that allows users of their app to create profiles and find potential matches. It appears for now that the age verification process will only apply to users Meta suspects are underage, rather than for all users.
Meta will be teaming with age verification company Yoti on this feature – if you'd like to learn more about Yoti and age verification, head over to our website ineqe.com and search our online safety section.
As the spread of Strep A continues to be a concern, the schools minister has said that preventative antibiotics could be given to children at affected schools. The statement came after a rise in strep A infections across the U.K. that has resulted in the deaths of nine children at the time of recording. Parents have been warned to look out for symptoms of the infection, including sore throat, fever, chills and muscle aches. To find out the full list of symptoms and get more information, visit the NHS website.
More than one in ten young people have been exposed to online sexual abuse materials, according to new research by the Internet Watch Foundation. 14% of 18-to-24-year-olds reported coming into contact with websites that show child sexual abuse images or videos, while 6% of the adult population in Britain have also been exposed. The Internet Watch Foundation asks anyone who sees these materials to report the websites to them via their anonymous online report form on their website.
A new government-funded helpline for victims of rape, sexual abuse and violence has been launched in England and Wales. Trained specialists will be available 24/7 via the helpline number and on their website at www.247sexualabusesupport.org.uk.
And if Santa's bringing your child or young person tech this year, make sure you tune in next week to hear our top tips on how you can gift devices safer while building cyber resilience.
That's all for this week. Thanks for listening to this week's Safeguarding Soundbites. If you enjoyed this episode, we'd love for you to share it with friends, family and colleagues. Remember you can follow us on social media by searching for 'INEQE Safeguarding Group'. We'll be back next week with a special Christmas episode – it's going to be a cracker so make sure you tune in! Stay safe and we'll speak to you next time.
Join our Online Safeguarding Hub Newsletter Network
Members of our network receive weekly updates on the trends, risks and threats to children and young people online.
Sign Up
Pause, Think
and Plan
Guidance on how to talk to the children in your care about online risks.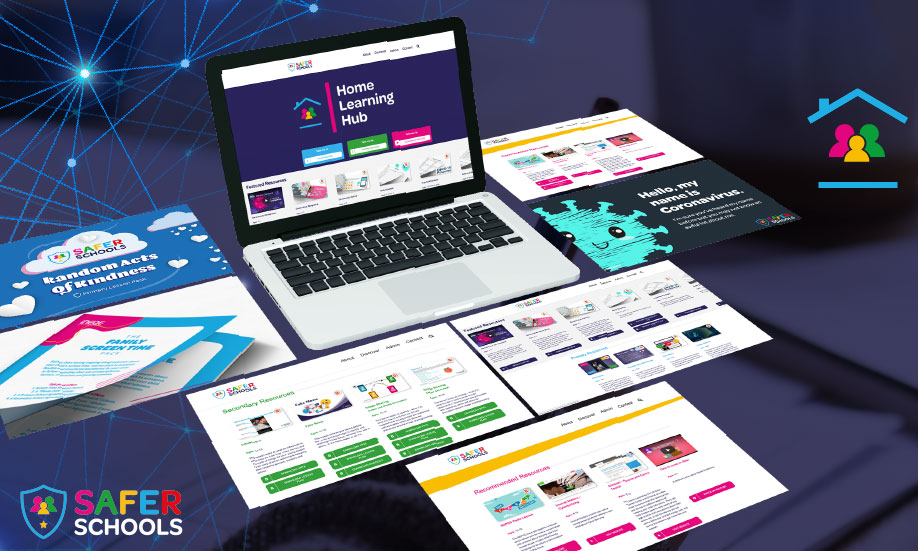 Visit the Home Learning Hub!
The Home Learning Hub is our free library of resources to support parents and carers who are taking the time to help their children be safer online.