Your School App
Your school App provides all the functions you would expect, including calendars, newsfeeds, school policies, prospectus, updates and more.
It also provides age-appropriate and up to date online safeguarding information and resources.
This ensures that everyone in your school community has access to information, advice and help where and when they need it – on the device in their pocket.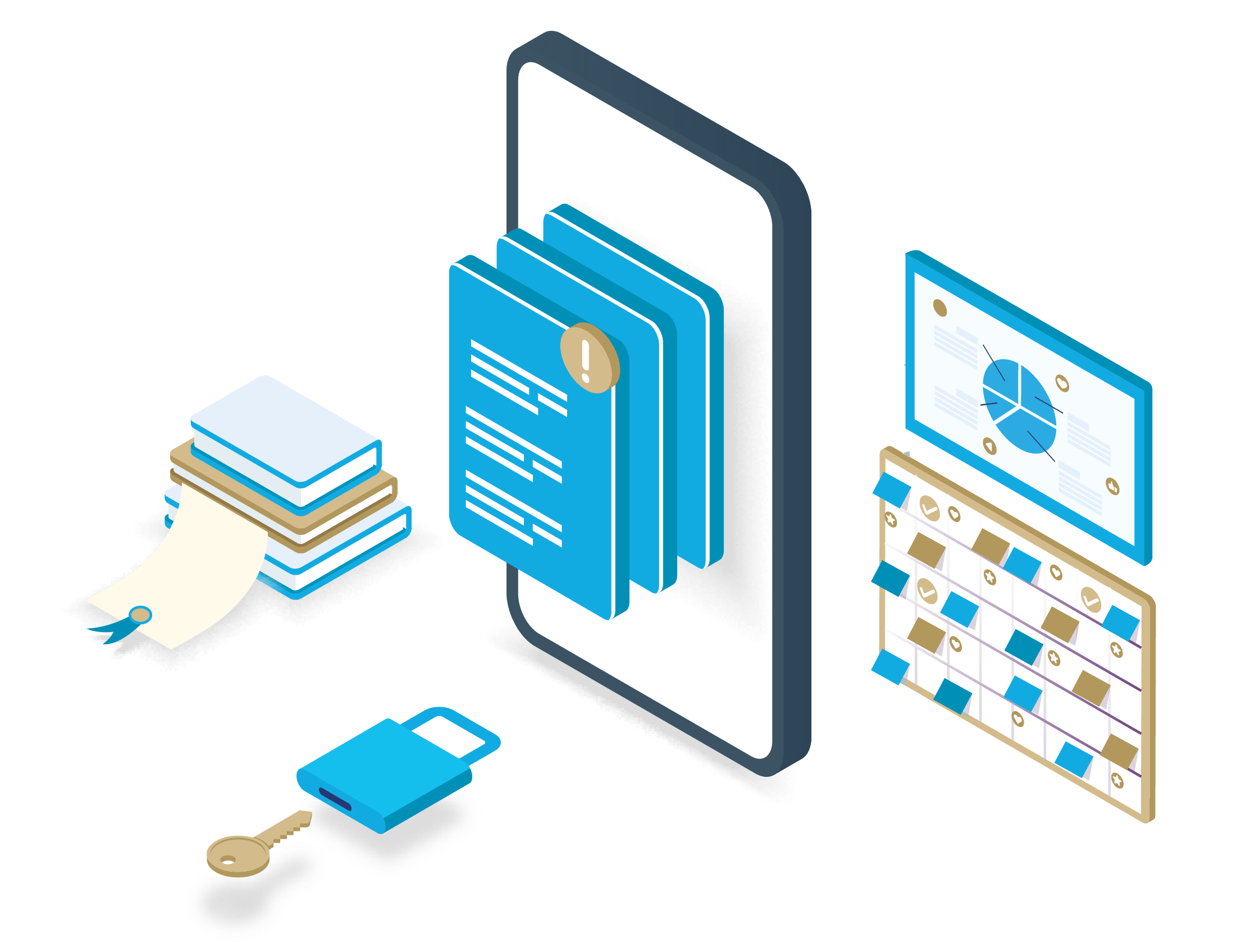 Application Based Learning Experience (ABLE)
The App, available on both Android and iOS devices, is built on our Application Based Learning Experience (ABLE) framework.
This agile structure is designed to enhance information sharing, reinforce learning and facilitate the integration of existing
school systems.
Critically, ABLE provides a scalable platform to accommodate future expansion.
Your School App Features Integrations
School news, calendar and events

School policies

School social media (role specific)

Google classroom, Seesaw and ClassDojo

Online payment systems

Student portal
If you wish to discuss an integration not listed, please contact us.
Features
Your management portal provides the ability to send push notifications, creating a simple and cost-effective way to communicate with your entire school community or specific user groups.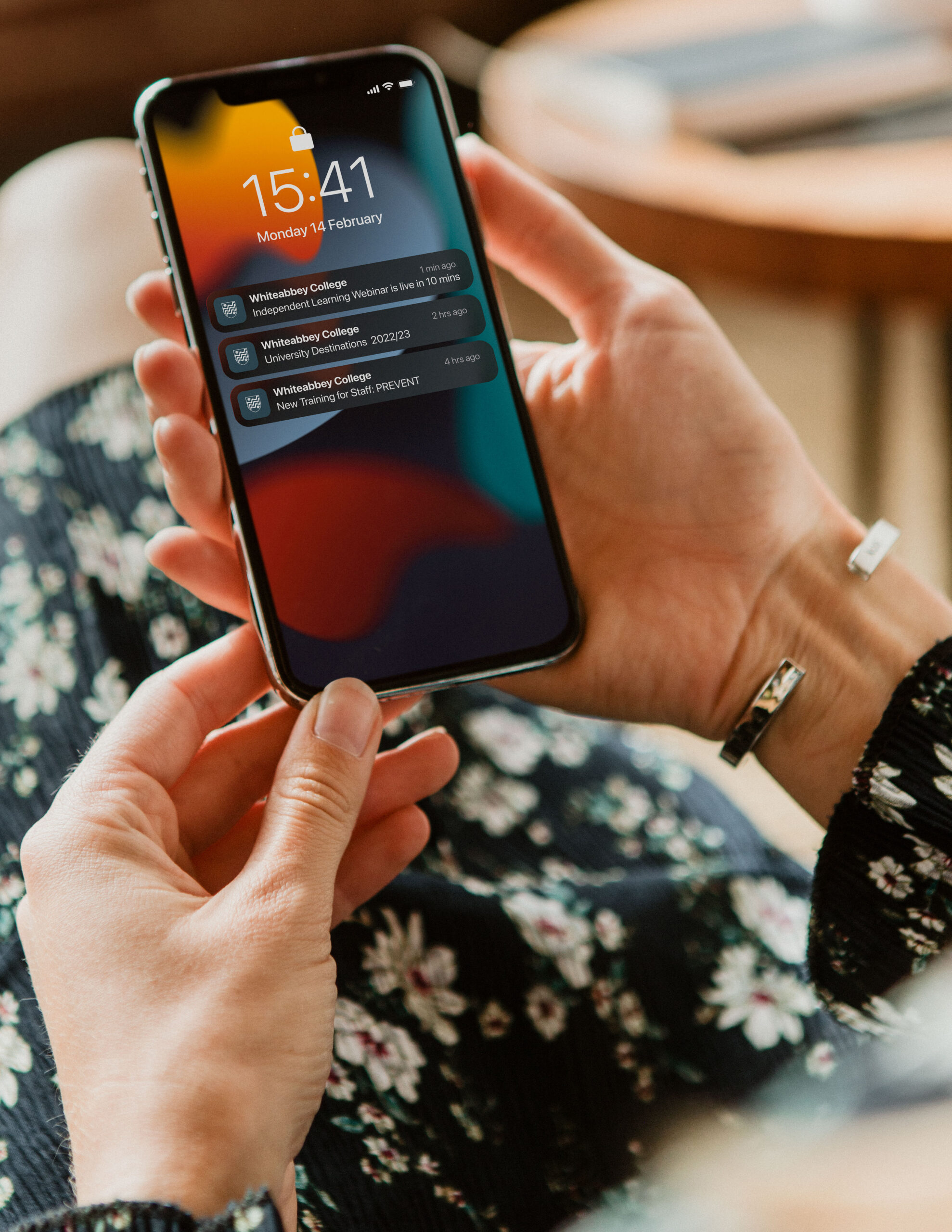 School Leadership can choose to enable reporting pathways. These can be directed to named teachers, the pastoral care or school's dedicated safeguarding teams. They can also choose to authorise an anonymous reporting function.
This flexible feature enables the school to embed surveys and polls within their App and review and publish the analysis of results via the management portal.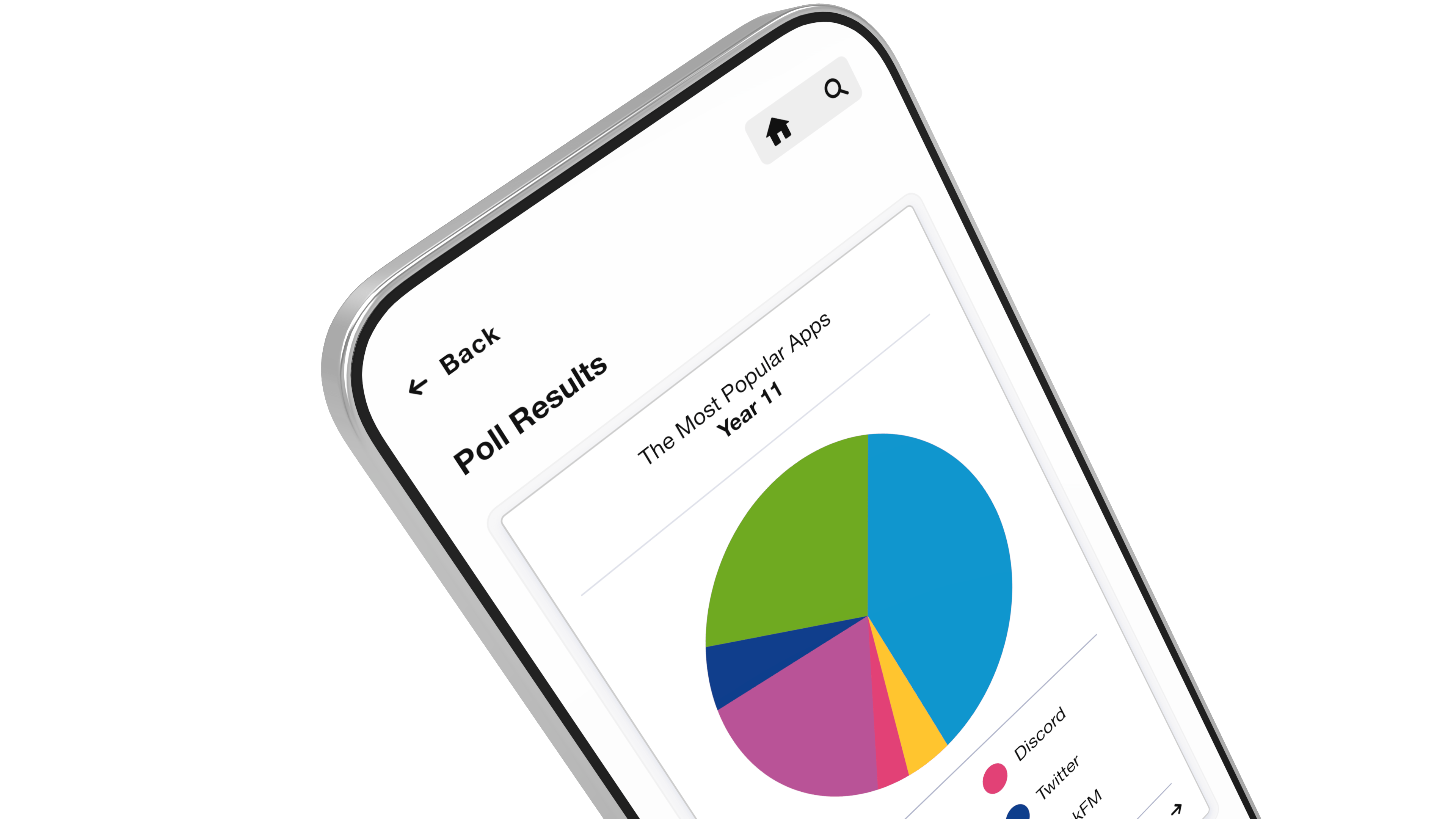 This feature enables authorised users to post 'digital notices' within the App. Think of this as something similar to a real notice board, for example, in the staff room, for the PTA or a class or year group.
Noticeboards can also include sports teams and school clubs, as well as specific boards for parents, carers and alumni.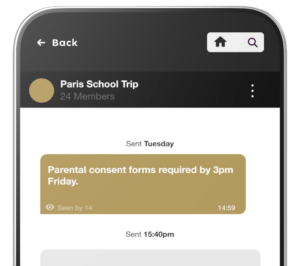 The App news builder enables authorised staff to create and customise content that can be published directly to specific roles or all users.
Making it easy to create and maintain school newsletters, publish photographs, videos, PDFs and more.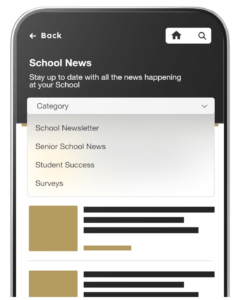 Digitise your attendance procedures with absence reporting.
When activated by your school, parents and carers can make an absence notification via the App.
The management portal analytics can be configured to provide an overview of themes and patterns.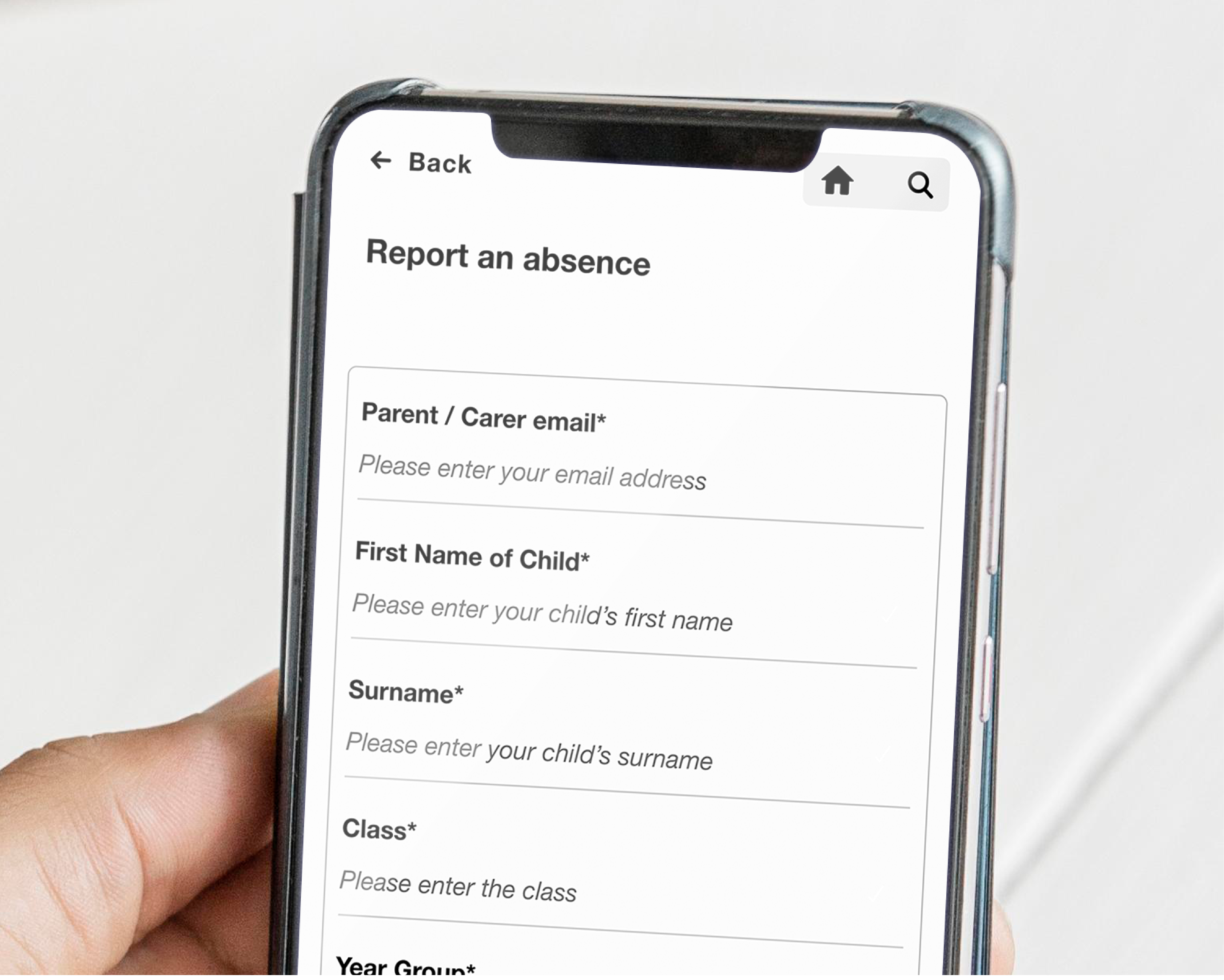 This feature enables a coach, or member of staff travelling with students to share their location with their parents or other staff.
Available on both iOS and Android phones, users can share their live location to a trusted contact (the child's parent or carer) for a limited period.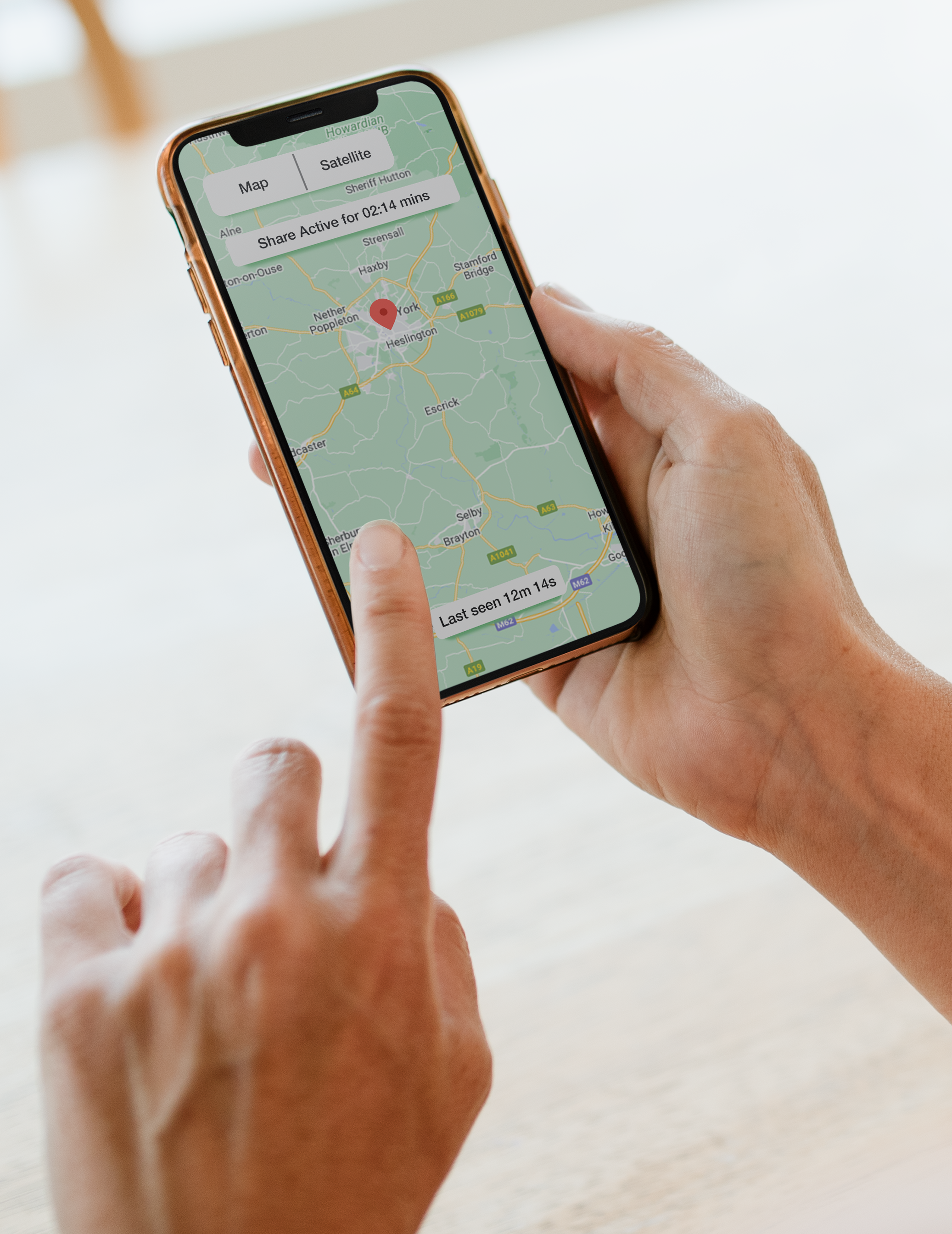 Staff directories are embedded in the App and subject to the school's policies can include some or all staff, photographs, contact details and the out of hours emergency number.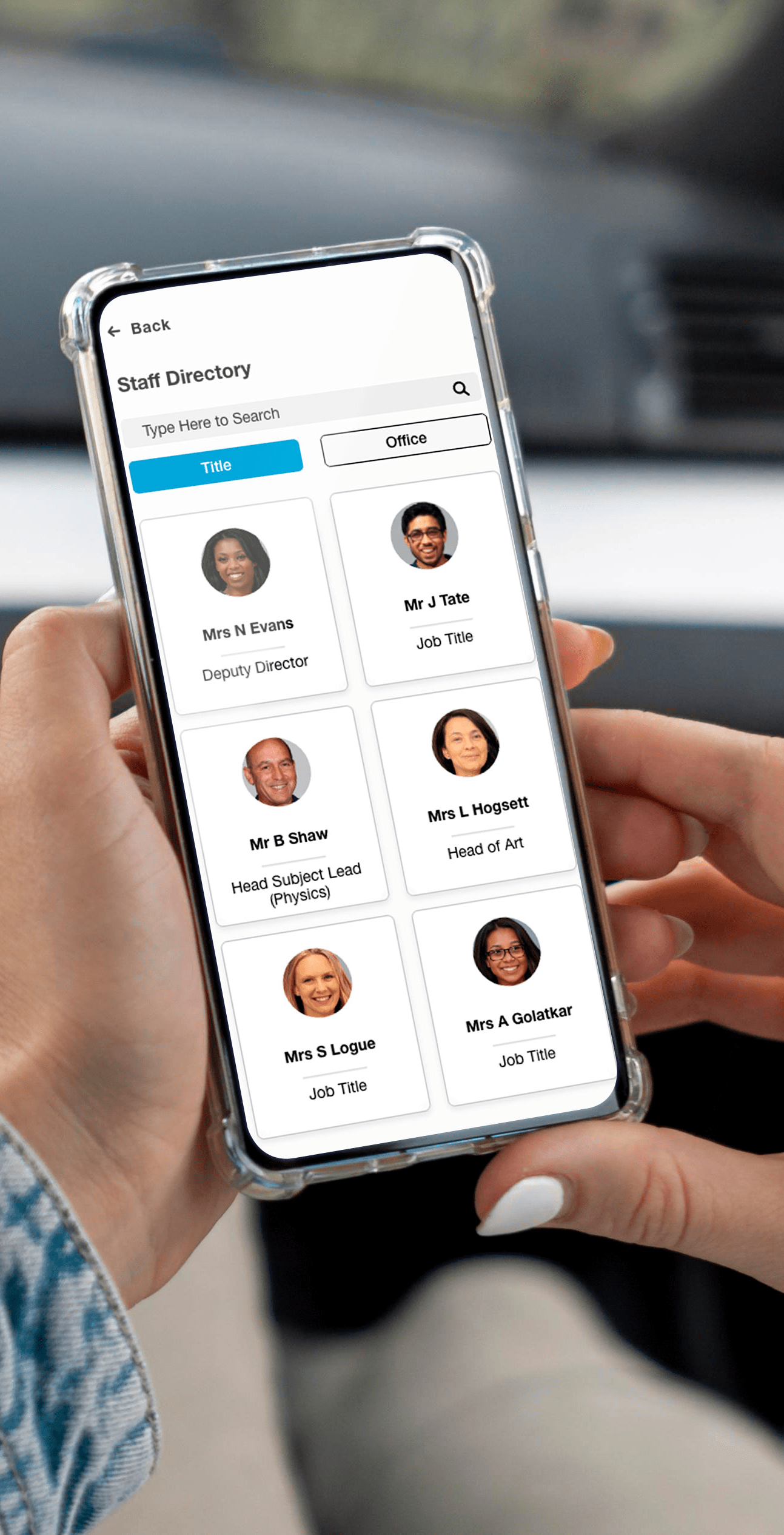 Subject to agreement with the school's DSL, this customisable hub can provide users with links to appropriate credible external support and help.
For example, Childline, CEOP and IWF.

'Arti' our built-in intelligent prompt, will intuitively react if a user repeatedly visits content that indicates they may be worried or scared.

When activated this engages users with safety messages, guidance, and signposting prompts.

Arti is available 24/7 and provides age-specific and appropriate responses based on the user's profile (e.g. child or adult).

This feature complies with data minimisation requirements and does not collect personal data.

Online Safety Content & Features
Quality Assurance
Our content is subject to a robust quality assurance process, overseen and informed by our in-house counsel (the former Head of Legal at CEOP) and an editorial panel comprising local authority, education and other safeguarding professionals.
Latest News and Hot Topics
Hot off our digital presses, our online safety articles, videos, and resources are curated by in-house experts.
They keep you up to date with the latest safeguarding developments and risks, as well as providing practical, credible advice.
Safeguarding Prompts, Alerts and Warnings
Our research and safeguarding teams monitor and respond in real time to current online trends and emerging risks to young users.
We use our Prompts, Alerts, and Warnings (PAW) process to respond to concerns, threats, and dangers (e.g., the latest online challenges) by notifying users directly.
We ensure your school community has access to reliable information related to online risks, alongside practical advice on how to respond effectively. In doing so, we adopt the RAG rating system (Red, Amber, Green) to indicate the level of the importance attached to every message.
Green Prompts relate to awareness raising initiatives, events, or general notifications.
Amber Alerts relate to important information on specific contemporary issues. They are constructed in a manner consistent with the needs of individual groups. Bespoke alerts can be sent to different audiences including school staff, teachers, parents, and pupils.
Red Warnings are used to inform safeguarding professionals, teachers, parents and carers of high-risk incidents, apps, and worrying online trends. This ensures an immediate, balanced, and informed response when needed most.
Your Daily Safeguarding Update (DSU)
This daily roundup of safeguarding headlines curated by our dedicated online safety experts ensures that staff are always up to date.
Delivered in a bite size format directly to your App, your DSU is available in print or audio format.
Online Safety Centre
All members of your school community will have access to the Online Safety Centre, where they will find guides on how to set parental controls, privacy, and safety settings.
Built into the heart of your school app your safety centre includes step-by-step guides on how to block, mute, and report on popular online platforms.
Our Online Safety Content
Your app will include our Online Safety content.
This includes information and advice covering:
Staff Professional Development Courses
Your School App provides cost saving access to our CPD certified safeguarding courses.
Available to all staff, these certified courses can be completed in-app or via our iAcademy platform.

Examples of CPD accredited courses:
Safeguarding Level 1 and 3

Appropriate Use of Social Media

Mental Health Awareness

Youth Produced Imagery
Interactive Quick Quizzes 
Our topical quizzes are designed to be fun and engaging for users, while reinforcing learning and personal progress.
Digital Tests
These longform exams provide opportunities to test understanding and practical application.
Successful users receive a certificate upon completion. (Pass mark agreed with the school DSL)
The school can prompt selected App users to complete digital tests as needed. Scores will be recorded and stored within the dedicated management portal, providing an audit trail for internal or external inspection.
Your Ecosystem
Management

Portal
Your school account administrators will have licensed access to a customised management portal for your App and safeguarding services, including the ability to:
Create, send, and queue push notifications.

Upload and share surveys.

Review and export digital test results certificates.

Generate group communication codes.

Manage App entry codes and engagement analytics.

Add additional administrators.

Update in-app customisations.

Signpost to additional Ecosystem services.

Create and publish your own content/school news and updates directly to the App.