Last Updated on 25th February 2022
Welcome back to another safeguarding soundbites, the mini safeguarding podcast that gives you all the essential news and updates in the world of online safeguarding for children and young people, with me Colin Stitt, Head of Safer Schools.
This week, we're talking about the newest Snapchat feature that allows users to share their live location, discussing virtual reality and looking at this week's top news.
Virtual reality still feels to me like something we hear about in sci-fi movies – but actually it's no longer a futuristic concept and very much gaining in popularity every day here in present times! VR is also evolving very quickly and becoming more and more advanced, with realistic simulation for gaming, movies, virtual tourism and much more. Check out our guide to VR to learn what it is, how it works and some of the risks and concerns for young VR users. As always, find it on our online safety section at ineqe.com.
In the news this week, nine tech firms have come under investigation for endangering children online. The Information Commissioner's Office is looking into breaches of compliance with privacy requirements that would pose a high risk to children by companies including Apple, Instagram, and Google.
Roblox has removed a concentration camp game in which players could visit and interact with a virtual concentration camp, including simulating executions in gas chambers. The game creators have been permanently banned from the platform.
Snapchat have released a new location feature that allows users to share their live location with a friend for up to eight hours. It's been released as part of a safety campaign but are there risks for young people? Ineqe's online safety experts analysed the feature and outlined safeguarding measures you can put into place for young people – find this in our online safety section on ineqe.com.
MPs have called for online content that promotes or glamourises extreme dieting and exercise regimes to be included in the upcoming Online Safety Bill. There are concerns that these types of posts won't currently be covered by the bill and that algorithms on some social media platforms are designed in a way that directs users to this type of unsafe content. Next week is Eating Disorders Awareness Week so keep an eye on our website for our upcoming article about the influence of the online world on eating disorders, including social media influencers.
That's all for this week's Safeguarding Soundbites – join me again next week and in the meantime, get in touch to let us know what you think and keep up-to-date through our website ineqe.com
Join our Online Safeguarding Hub Newsletter Network
Members of our network receive weekly updates on the trends, risks and threats to children and young people online.
Sign Up
Pause, Think
and Plan
Guidance on how to talk to the children in your care about online risks.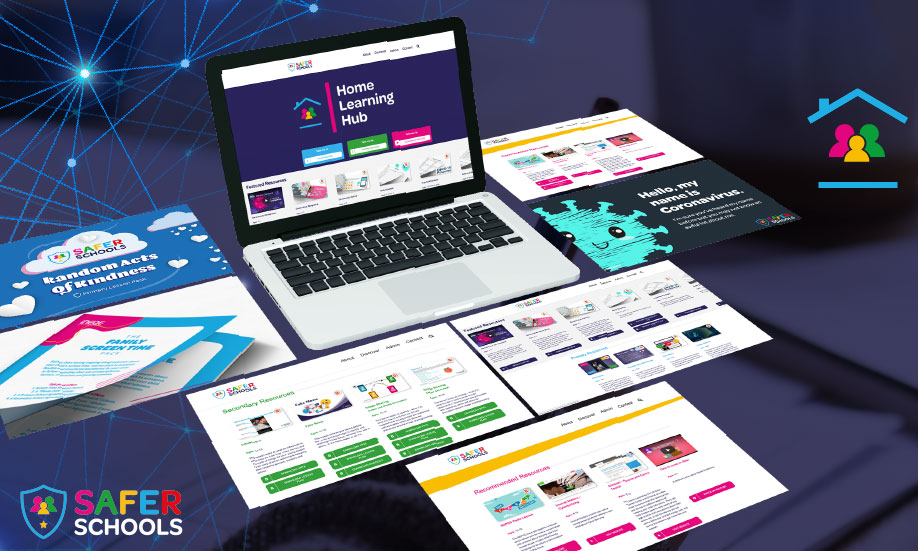 Visit the Home Learning Hub!
The Home Learning Hub is our free library of resources to support parents and carers who are taking the time to help their children be safer online.