Last Updated on 24th May 2022
Hello and welcome to Safeguarding Soundbites, the bite-sized podcast that brings you straight-to-the-point updates on the latest online safeguarding news, as well as a weekly round-up from our safeguarding experts.
How much do you know about the Metaverse? Recent statistics show that around 33% of adults in the U.K. aren't sure what it is – which is why we've published our guide to the Metaverse. Metaverse has faced serious criticisms, including by England's Children's Commissioner after concerning reports by the BBC that children as young as 13 have been accessing virtual strip clubs in which sexual acts were being simulated. Find out more about the potential risks for young people and discover tips for how to navigate those risks on our guide available in our online safety section at ineqe.com.
This week is eating disorders week so our online safety experts have been looking into how popular social media and influencer content about diet, weight and exercise can affect young people who are struggling with eating disorders. Learn more on our online safety section.
EU law enforcement agency Europol has announced this week that a joint operation targeting online child abuse has led to the safeguarding of 146 children globally. The investigation was launched in 2019 after an online service provider reported a large number of offenders were using their platform to exchange disturbing child abuse imagery. 46 individuals have been arrested and more than 100 other suspects identified.
The use of apps that help prevent self-harm has increased by 76% since the beginning of the pandemic. Many young people are now turning to technology or online peer support for help with their mental health. Visit our online safety section to read more about how this type of support works and why young people are choosing it over traditional support services
Two-thirds of Scottish secondary school pupils have experienced sexual harassment at school, according to new figures from The University of Glasgow. 65% of 12- to 17-year-olds surveyed reported that they have experienced visual or verbal harassment and 25% have been shown an unwanted sexual message or image. Scotland's Education secretary Shirley-Anne Somerville has said the government is committed to developing national guidance for schools to help tackle sexual harassment and gender-based violence.
TikTok is being investigated after a number of state attorney generals in America have joined forces to look into how the platform affects children and young people's mental and physical health. The investigation will focus on the methods and techniques TikTok uses to boost engagement and increase the duration of time young people are spending on the app.
That's all for this week – thank you for listening and if you enjoyed Safeguarding Soundbites, we'd love you to share with friends, family and colleagues! We'll be back next week – in the meantime you can stay up to date through our website ineqe.com.
Join our Online Safeguarding Hub Newsletter Network
Members of our network receive weekly updates on the trends, risks and threats to children and young people online.
Sign Up
Pause, Think
and Plan
Guidance on how to talk to the children in your care about online risks.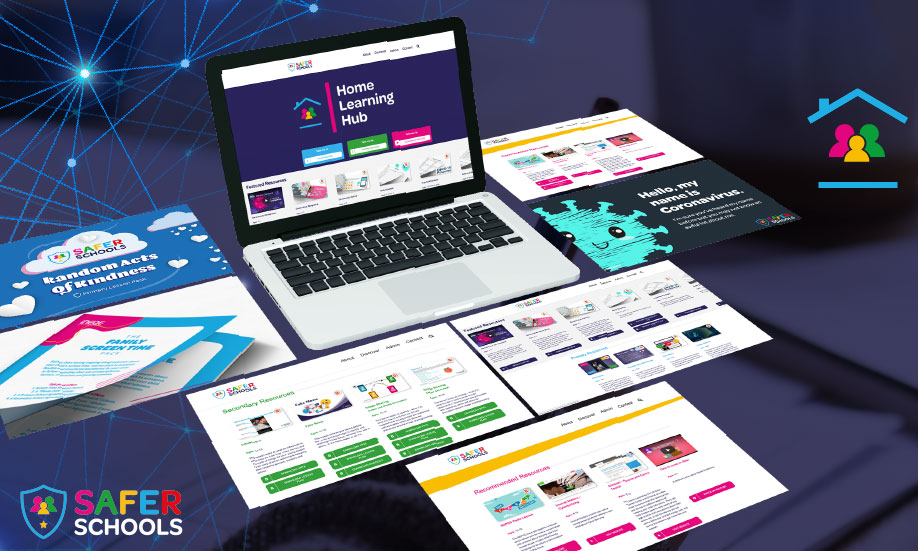 Visit the Home Learning Hub!
The Home Learning Hub is our free library of resources to support parents and carers who are taking the time to help their children be safer online.