Last Updated on 24th May 2022
Welcome to another safeguarding soundbites – the podcast that's short and sweet but comes complete with all the week's safeguarding news, plus find out what our safeguarding experts have been talking about this week. I'm Iain Jones, Service Engagement Officer at Ineqe Safeguarding Group.
This week we've been looking at the latest harmful social media trend on TikTok – the game of Guess Who in which anonymous accounts post images as 'clues' to someone's identity, typically through interests or personality traits. Although it might sound fun, many of these posts contain harmful and bullying language. Learn more about it in our article in our online safety section at ineqe.com.
Parental control apps may sound like a fool proof plan – simple-to-use software that helps monitor and control what your child is doing on their phone and devices. However, there are many pitfalls to be found in using these apps. Find out about all the risks and why you should always be wary of outsourcing safeguarding. You'll find that in our online safety section.
Ofsted have released their new strategy which outlines their focuses for 2022 to 2027. It covers areas like frequency of school inspections, the development of a SEND inspection framework and addressing the impact of Covid-19 on children's physical and social development. Read the guide in our online safety section that talks about the five key areas of the report.
In the news, Netflix and other streaming sites may be coming under Ofcom's remit. The change would mean on-demand platforms like Netflix will be bound by broadcasting code and viewers will be able to complain to Ofcom about programmes.
Twitter has been top of the news headlines this week after Tesla and SpaceX CEO Elon Musk bought out the social media platform. But concerns have been raised about what the change will mean when it comes to tackling online abuse. Downing Street, human rights groups and the NSPCC have been amongst those speaking out, with the government saying that Twitter must continue to protect its users from harmful content.
Most online child abuse targets girls aged 13 and under, according to the newest report by the Internet Watch Foundation. Girls aged seven to 13 who own their own smartphones receive the most online child abuse, with 91% of the child abuse reports they receive targeting this age group. The IWF acted on 252,000 child abuse reports to remove explicit content online.
That's everything from me this week – join me next week as we discuss more safeguarding news and bring you the latest need-to-knows and advice from the team here at Ineqe Safeguarding Group.
Join our Online Safeguarding Hub Newsletter Network
Members of our network receive weekly updates on the trends, risks and threats to children and young people online.
Sign Up
Pause, Think
and Plan
Guidance on how to talk to the children in your care about online risks.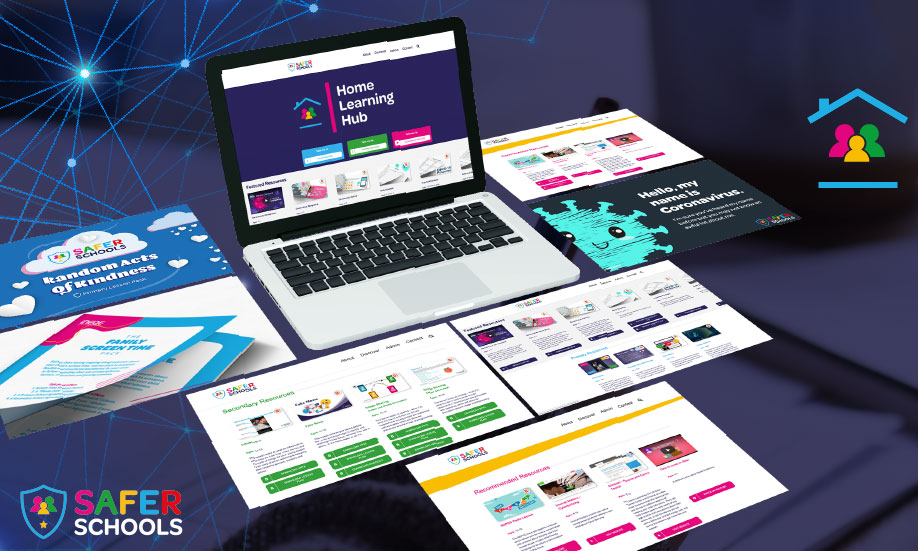 Visit the Home Learning Hub!
The Home Learning Hub is our free library of resources to support parents and carers who are taking the time to help their children be safer online.