Last Updated on 24th May 2022
Hello and welcome to this week's Safeguarding Soundbites. I'm Iain Jones, Service Engagement Officer at Ineqe Safeguarding Group and this is our weekly podcast that will bring you up-to-speed with online safeguarding news. Over the next few minutes, I'll be summing up this week's top headline news and sharing the latest safeguarding advice from our online safety experts.
This week saw World Password Day, so we put together a special article, signposting to all of our password-related resources. You'll find everything from practical advice, toolkits and colouring worksheets for children, alongside a great new shareable outlining our top tips when it comes to password security and why it's so important. Check our online safety section at ineqe.com to find it.
Do any of the children or young people in your care play Fifa? If you've ever heard them talking about it – or been begged to buy the latest version for a birthday or treat – you'll want to check out our Fifa playbook guide and shareable, especially with the recent announcement from FIFA about the introduction of cross-play. Our guide will give you the full lowdown on what the game is, what the possible risks are as well as all-important top tips on how to keep them safe when playing. As always, you'll find it in our online safety section!
In the news, a new study has revealed that almost half of all girls in the UK receive an unsolicited image before the age of 18. The research, published in Sex Roles journal, investigated how young girls in the UK feel and react when receiving these type of images – with many reporting that they didn't feel they could report them to their school or to the online platform on which they were sent.
Apple are releasing a new safety feature called 'Communication Safety in Messages' that will allow parents and carers to activate alerts and warnings on their children's phone, such as for images that contain nudity. It's not clear when the new feature will be released in the UK, but our online safety experts explained how it will work – and if it will work, in our article all about the feature. Find it in our online safety section at ineqe.com.
An investigation into allegations of misconduct in a West London school has found that the school failed vulnerable students and misled Ofsted. Allegations against the school included bullying, racism, public humiliation of staff and students, 'serious safeguarding failures' and failure to accommodate vulnerable children and key worker children at the school during COVID-19 lockdowns. More than 100 former students and staff at Holland Park School submitted evidence to the investigation.
And finally, it's Snapchat meets Xbox with the latest update from Microsoft that will allow Xbox players to create, share and view stories. Users will be able to share their favourite gaming moments and react or reply to their friends' stories too. It's currently only available in Australia but expected to hit the consoles of global gamers soon.
That's all from us here at Safeguarding Soundbites – I'll be back next week to bring you more safeguarding headlines and signposting to advice and support to help keep the children and young people in your care safer online. In the meantime, take care and feel free to get in touch via our social media or website at ineqe.com. Bye!
Join our Online Safeguarding Hub Newsletter Network
Members of our network receive weekly updates on the trends, risks and threats to children and young people online.
Sign Up
Pause, Think
and Plan
Guidance on how to talk to the children in your care about online risks.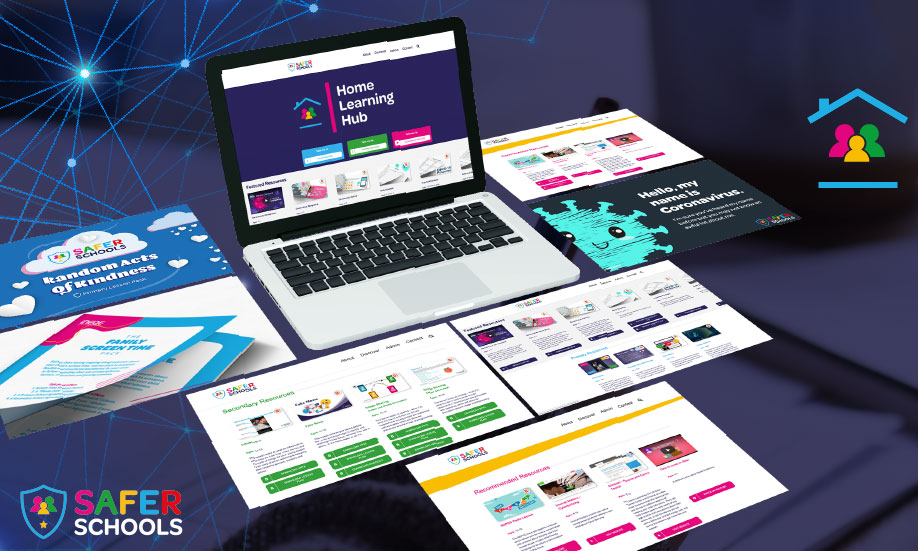 Visit the Home Learning Hub!
The Home Learning Hub is our free library of resources to support parents and carers who are taking the time to help their children be safer online.