Last Updated on 24th June 2022
Hello and welcome to safeguarding soundbites, the safeguarding news podcast brought to you by Ineqe Safeguarding Group. My name's Colin Stitt, head of Safer Schools and today I'm going to be talking about this week's safeguarding news and letting you know what our safeguarding experts have been looking into this week.
First up, we've been investigating Horizon Worlds, the virtual reality social space created by Meta. Previously only available in the US and Canada, this week Meta announced that it would be released in the U.K.
Part of the Metaverse, this VR world has over 300,000 users. But with its growing popularity, there has been increasing controversary over the platform, with reported incidents of sexual harassment and inappropriate content. And despite being for those aged 18 and over, there have been reports of underage users in the virtual world, including those as young as six. So how we can protect the children and young people in our care from accessing this adult-orientated space? Our online safety experts have put together a guide to Horizon Worlds that has all you need to know. Visit our online safety section at ineqe.com.
Instagram are launching new parental controls in the UK, with the changes expected to be rolled out in the coming weeks. The new controls will include options of setting daily time limits, scheduling break times and seeing the accounts that a parent's child has reported.
Meta is facing eight lawsuits in the US, accusing the platform of employing addictive psychological tactics to get young people using it more often and of failing to protect young and at-risk users. The lawsuits also allege that prolonged exposure to Meta platforms has led to actual or attempted suicides, self-harm, eating disorders, anxiety, depression and among other mental health conditions. If you're worried about the mental health of a child or young person in your care, head to our online safety section and click on the mental health option for advice and guidance.
The NSPCC has reported that the number of child cruelty offences in England has risen by 25% in a year. Between March 2021 and 2022, more than 26,000 offences were recorded in which a child suffered neglect or cruelty. The charity believes the stress felt by families in the pandemic could be to blame and has urged for more help to be made available to families before they hit crisis point.
Ofcom have released their annual Online Nations report, which outlines how people in the U.K. are using and experiencing the internet. We were particularly interested to learn that only 14% of young people aged 13 to 17 are reporting or flagging harmful content or behaviours they encounter online. We took a look into the reasons this might be and gave some top tips as to how we can encourage children and young people (and ourselves!) to be more proactive about harmful content online. Visit our online safety section at ineqe.com to read more.
That's everything from me for this week – I'll be back next week with more safeguarding news and advice. In the meantime, you can follow us on our social media pages by searching for 'Ineqe Safeguarding Group'. We'd love for you to share Safeguarding Soundbites with friends, colleagues and family so we can spread the word on how to keep our children and young people safer online. Thanks for listening, and remember to stay safe!
Join our Online Safeguarding Hub Newsletter Network
Members of our network receive weekly updates on the trends, risks and threats to children and young people online.
Sign Up
Pause, Think
and Plan
Guidance on how to talk to the children in your care about online risks.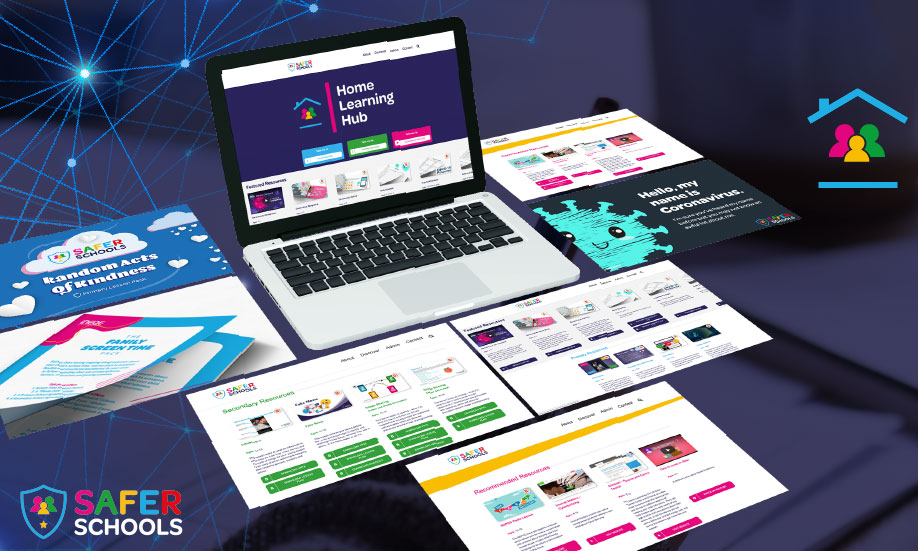 Visit the Home Learning Hub!
The Home Learning Hub is our free library of resources to support parents and carers who are taking the time to help their children be safer online.