Last Updated on 17th February 2023
What is the JusTalk app and is it safe for young people?
Schools and safeguarding professionals are reporting that children and young people are receiving harmful and inappropriate messages on the JusTalk app. After an investigation by our Online Safety Experts, we have created this comprehensive guide to JusTalk that outlines what the app is, whether the JusTalk app is safe and our top tips on how to mitigate the risks it poses to children and young people.
What is JusTalk?
JusTalk is a free social networking platform that hosts video, voice and group calling messaging features, similar to popular messaging platform WhatsApp.
Although WhatsApp is also a free messaging service, there are several reasons why young people may turn to JusTalk instead.
As well as the different age ratings (WhatsApp is for 16+), the app itself is more interactive, with games and 'doodling' and features that could be considered more appealing to young people. It also has a social element that young people may feel other apps like WhatsApp are lacking. We also know that apps and platforms trend on and off with young people. JusTalk could just happen to be the hot app of the moment!
Features of JusTalk
Text one-to-one or in a group of up to 200 members.

Make calls one-to-one or in a group of up to 50 members.

Users can 'doodle' on faces and play games together during calls.

Images, voices and videos can be shared.

Users can share their location.

In-app purchases of premium services.

Premium features include the ability to record and store calls within the app.

JusTalk comes in two different versions: one for children aged under 13-years-old (called JusTalk Kids) and one for people aged 13+ (called JusTalk). In this guide to JusTalk, we will be focusing on the risks to young people using the 13+ version of the app.
This version of the app is rated for four- to 13-year-olds. Users of this app can't accept 'adds' from other accounts or receive calls from them. However, if they know the username of someone using the app, they can mututally add each other through the 'name card' feature.
JusTalk Kids is designed with a simpler interface than the 13+ version.

Adding 'friends' by their JusTalk I.D.
On the JusTalk app, users add friends by their 'JusTalk I.D.' . Like a username, people must know this in order to find someone on the app. There is no other way to find 'friends' or interact with someone on the app, outside of group calls and messaging.
Although this may sound like a safer way of doing things, during research our Online Safety Experts found that users are sharing their I.D. on other sites and platforms, like Reddit, in order to gain new friends. Unlike many other platforms, the risks associated with JusTalk mainly occur after a 'friend' is added (including with someone they might know 'in real life).
What are the potential risks of JusTalk?
Top Tips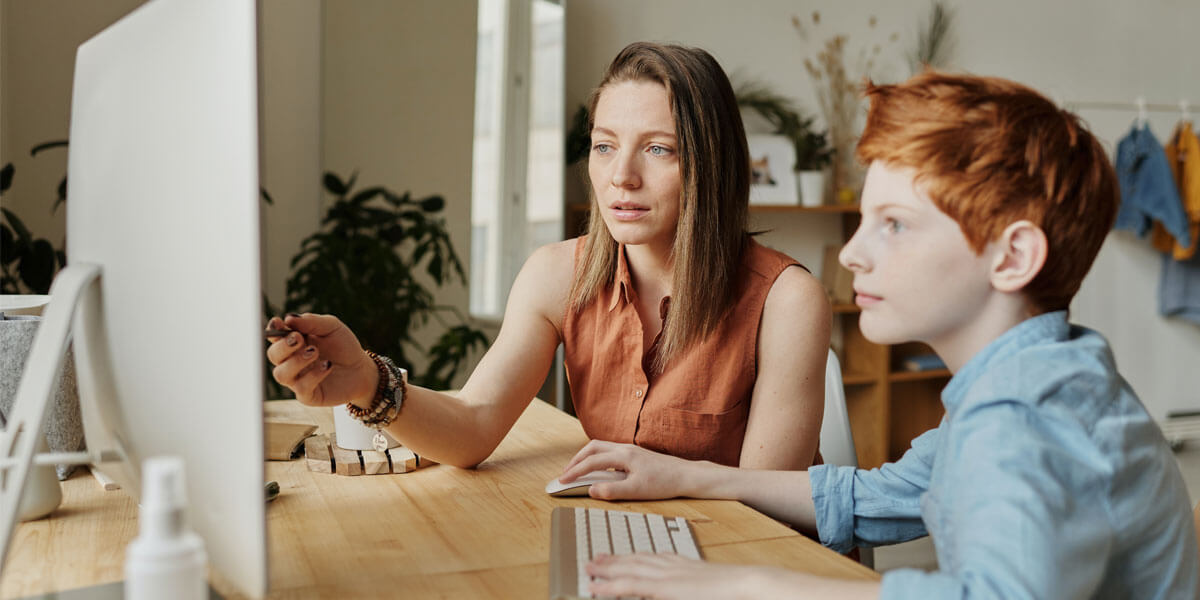 Talk to the young people in your care about the risks of sharing information online, such as details about the school they attend, specific hobbies, where they live or like to hang out.
This also applies to sharing online information offline. In other words, discussing or giving out usernames and passwords in public spaces. Emphasise the importance of keeping this information safe, even if they don't think anyone is listening.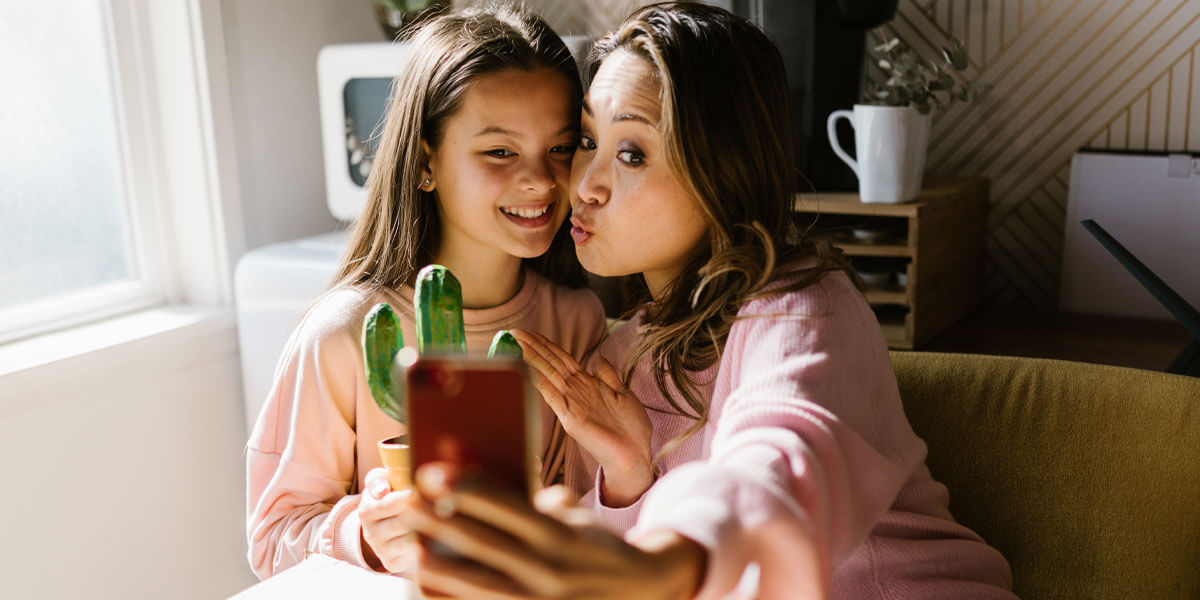 It's important that young people understand what type of image is and isn't safe to share online. Talk about the information that might be given away inadvertently in a photo or video, and why it's crucial to always double check before uploading anything online. You should also discuss consent around sharing other people's images and content. Remind them that sharing child sexual abuse material is illegal, even if it's of themselves.
Find out what to do if a young person has lost control of an image online.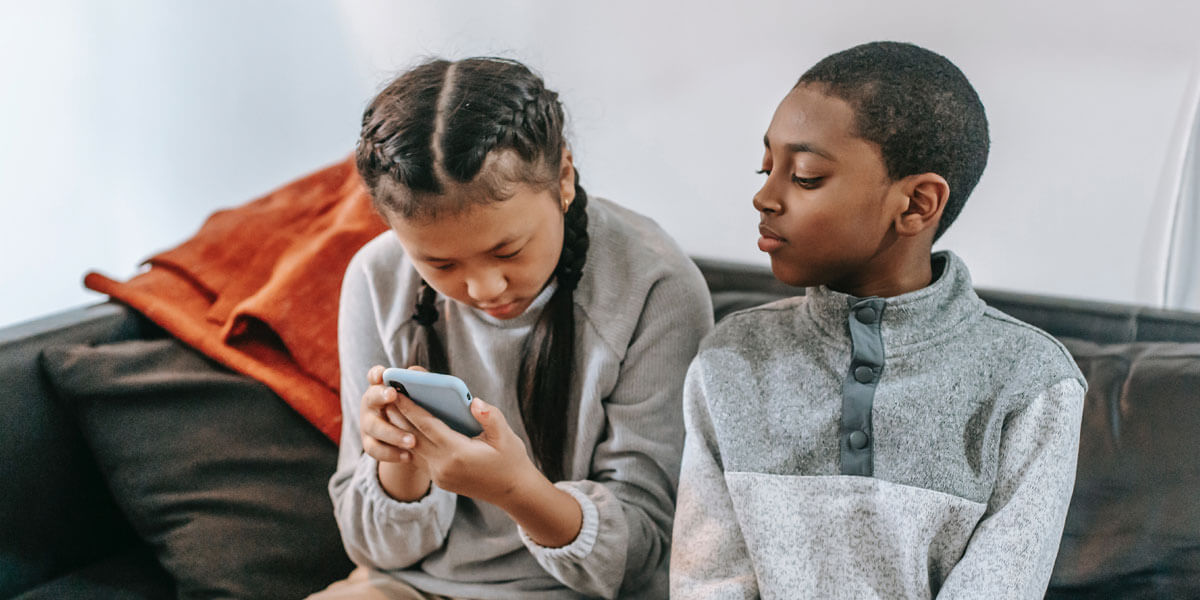 It's not unusual for people of any age to develop friendships online, especially young people who are spending so much of their time interacting with others on apps and platforms. However, it's crucial that they know how to interact with others online and how to maintain healthy online relationships. It's particularly important to emphasise the importance of not arranging to meet up with someone they've met online. Talk about the importance of being kind online. It's easy for a young person to get swept up in a group mentality which could result in them bullying someone else without even realising, or because they're trying to fit in.
Learn more about virtual friendships.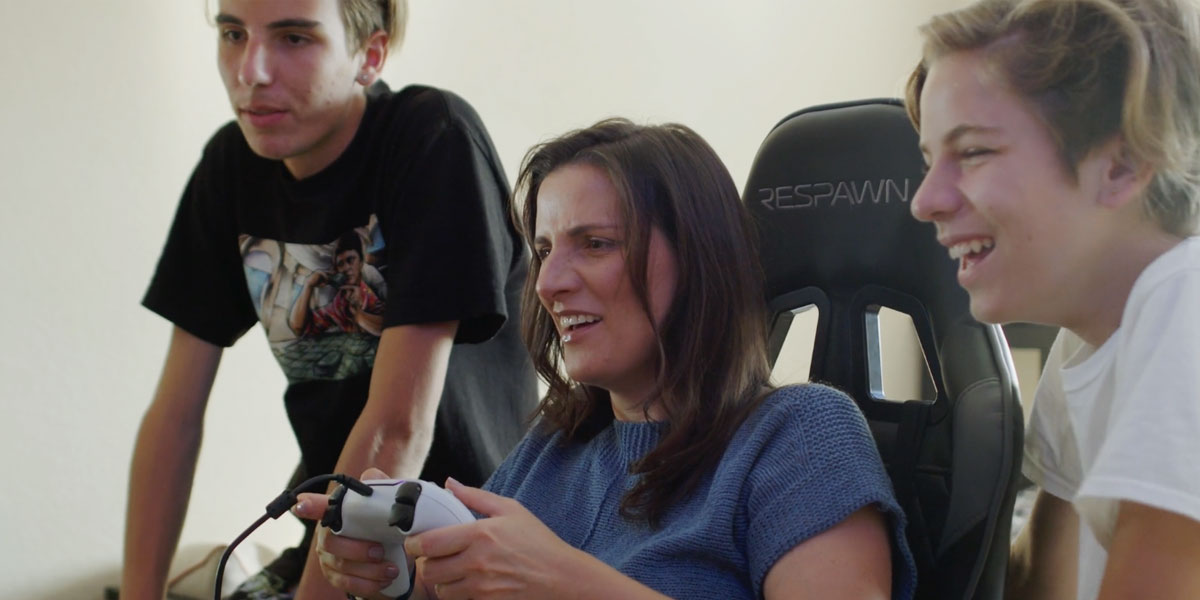 Look over the safety settings together. Use our JusTalk and JusTalk Kids safety cards to learn about how to block and report on the JusTalk app. You can also visit our Safety Centre to learn how to block and report on other popular platforms and apps.
Have conversations about their online world. Talk to the young people in your care about what they like to do online, such as their favourite games to play and websites to visit. This also includes encouraging your child to talk about anything they have seen online that may have upset them.