For this year's Random Acts of Kindness Day, we want to share some of our resources that can help take kindness beyond just today and into the everyday. We believe that by educating and empowering children and young people to be kinder online and offline, we can help create a kinder online world for everyone.
Alongside signposting to resources and related articles, we've also created a shareable. It includes five steps young people can take in their own online actions to build kinder virtual spaces for themselves and others.
Acts of Kindness Resources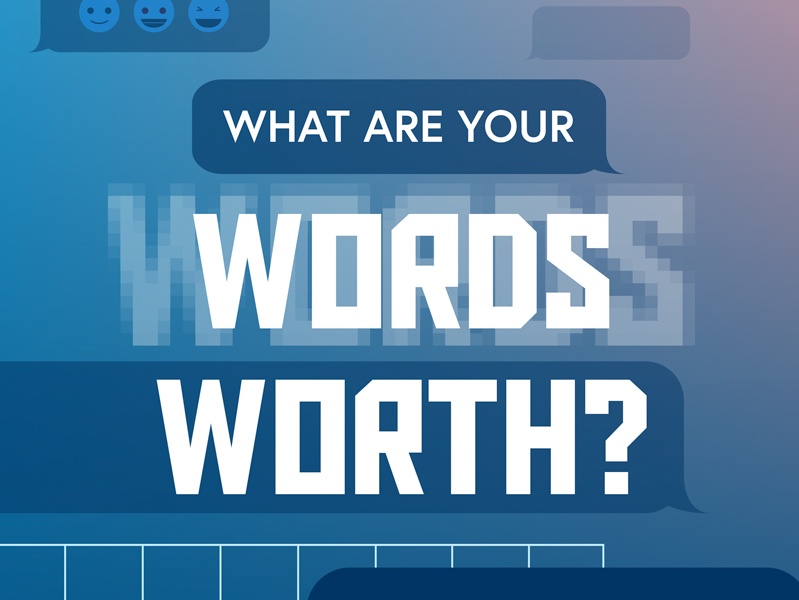 What Are Your Words Worth
This activity pack will help prompt young people to think about the words they use online. It will allow them to reflect on comments they make on social media or gaming platforms and consider how their words may impact others. There is also a challenge to spread more #PositivePosts across the social channels they use.
Many children and young people face the very opposite of kindness in their daily online lives. In fact, a survey by Ditch the Label found that 27% of children experienced some form of cyberbullying in 2020. We want to make sure every child or young person feels seen. Our resources below have been created to help shed light on the many faces of online bullying and include further supports.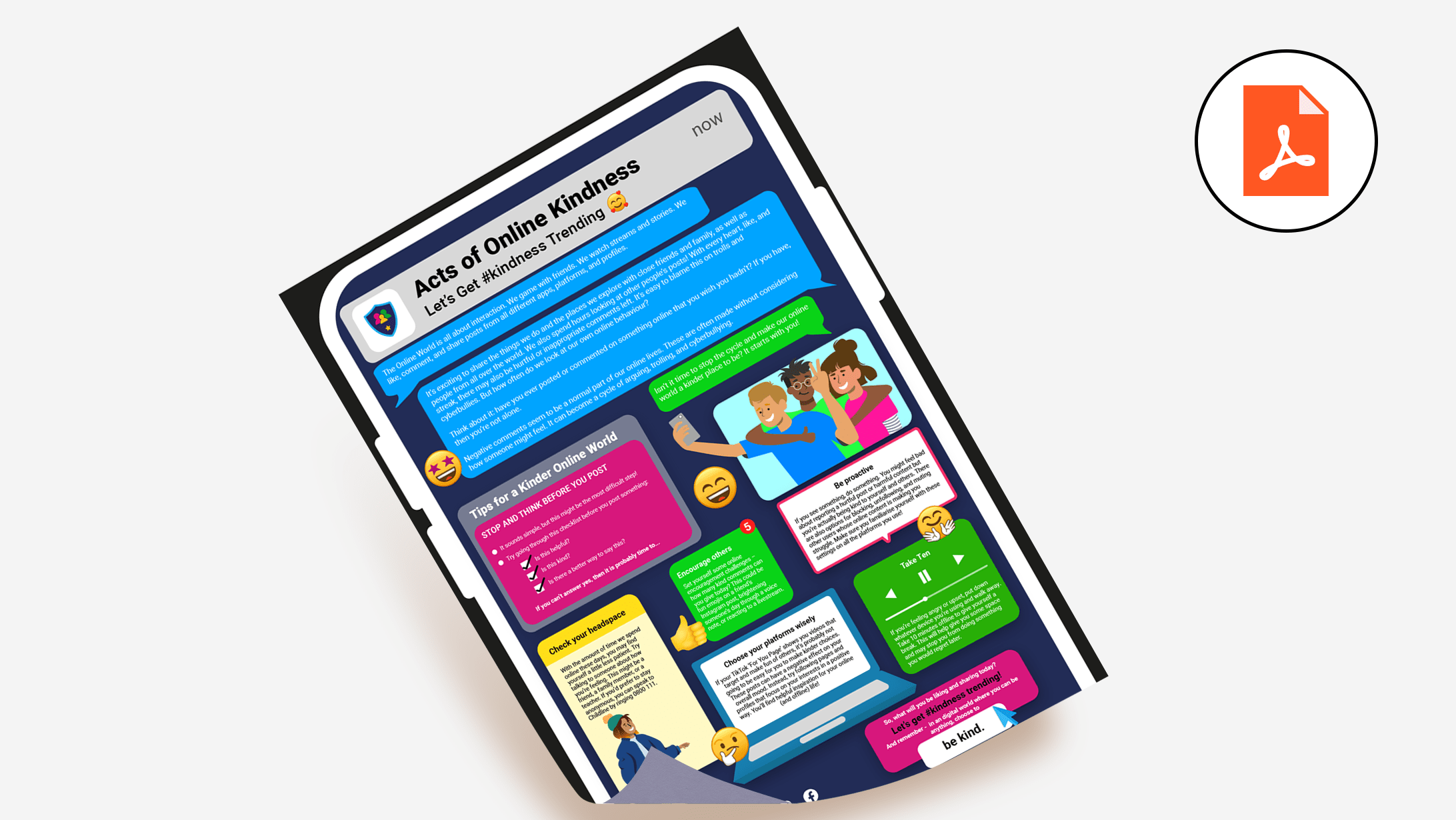 The Random Act of Kindness Shareable
This shareable is especially designed to inspire young people to make acts of online kindness an every day action. Feel free to share it with your friends, family, colleagues, and pupils. You can also share it on your social media!
You can find the shareable text below for those who would prefer to view it in this format.
The Online World is all about interaction. We game with friends. We watch streams and stories. We like, comment, and share posts from all different apps, platforms, and profiles. 
It's exciting to share the things we do and the places we explore with close friends and family, as well as people from all over the world. We also spend hours looking at other people's posts! With every heart, like, and streak, there may also be hurtful or inappropriate comments left. It's easy to blame this on trolls and cyberbullies. But how often do we look at our own online behaviour? 
Think about it: have you ever posted or commented on something online that you wish you hadn't? If you have, then you're not alone.  
 Negative comments seem to be a normal part of our online lives. These are often made without considering how someone might feel. It can become a cycle of arguing, trolling, and cyberbullying.  
 Isn't it time to stop the cycle and make our online world a kinder place to be? It starts with you!  
Tips for a Kinder Online World  
Stop and think before you post
It sounds simple, but this might be the most difficult step! Try going through this checklist before you post something:
– Is this helpful?
– Is this kind?
– Is there a better way to say this? 
If you can't answer yes, then it is probably time to…  
Take 10
If you're feeling angry or upset, put down whatever device you're using and walk away. Take 10 minutes offline to give yourself a break. This will help give you some space and may stop you from doing something you would regret later. 
Encourage others
Set yourself some online encouragement challenges – how many kind comments can you give today? This could be fun emojis on a friend's Instagram post, brightening someone's day through a voice note, or reacting to a livestream.  
Check your headspace
With the amount of time we spend online these days, you may find yourself a little less patient. Try talking to someone about how you're feeling. This might be a friend, a family member, or a teacher. If you'd prefer to stay anonymous, you can speak to Childline by ringing 0800 111. or email.  
Be proactive
If you see something, do something. You might feel bad about reporting a hurtful post or harmful content but you're actually being kind to yourself and others. There are also options for blocking, unfollowing, and muting other users whose online content is making you struggle. Make sure you familiarise yourself with these settings on all the platforms you use! 
Choose your platforms wisely
If your TikTok 'For You Page' shows you videos that target and make fun of others, it's probably not going to be easy for you to make kinder choices. These posts can have a negative effect on your overall mood. Instead, try following pages and profiles that focus on your interests in a positive way. You'll find helpful inspiration for your online (and offline) life! 
So, what will you be liking and sharing today? Let's get #kindness trending! And remember –  in an digital world where you can be anything, choose to be kind. 
Join our Online Safeguarding Hub Newsletter Network
Members of our network receive weekly updates on the trends, risks and threats to children and young people online.
Sign Up