Last Updated on 31st March 2023
Reading Time: 6.7 mins
2nd March 2023
If you have a gamer in your household, chances are you've heard the word 'Twitch' being used. The name sounds fun, age-appropriate, and harmless. It would be easy to assume it is a type of game or a new slang word.
In reality, Twitch is a far more complicated platform that can expose children and young people to age-inappropriate content in a hard-to-control environment.
This guide to Twitch will take a closer look at what Twitch is and what you need to know to help keep your children and young people safe. Make sure you read to the bottom to catch our Top Tips and download our Twitch Shareable!
All About Twitch
There are 31 million daily active users and around 7 million active streamers on Twitch, as of 2023.

There are free and paid versions of Twitch. Monthly subscriptions remove ads and give users access to exclusive streamer features. Twitch Prime is also included with Amazon Prime subscriptions.

Twitch uses in-platform currency called 'Bits' that viewers can use to support their favourite streamers. Bits are sold in bundles – the bigger the bundle, the bigger the discount.

The most popular Twitch channels have millions of viewers. For example, Ninja (a top-ranked streamer on Twitch) had 18.4 million followers in November 2022.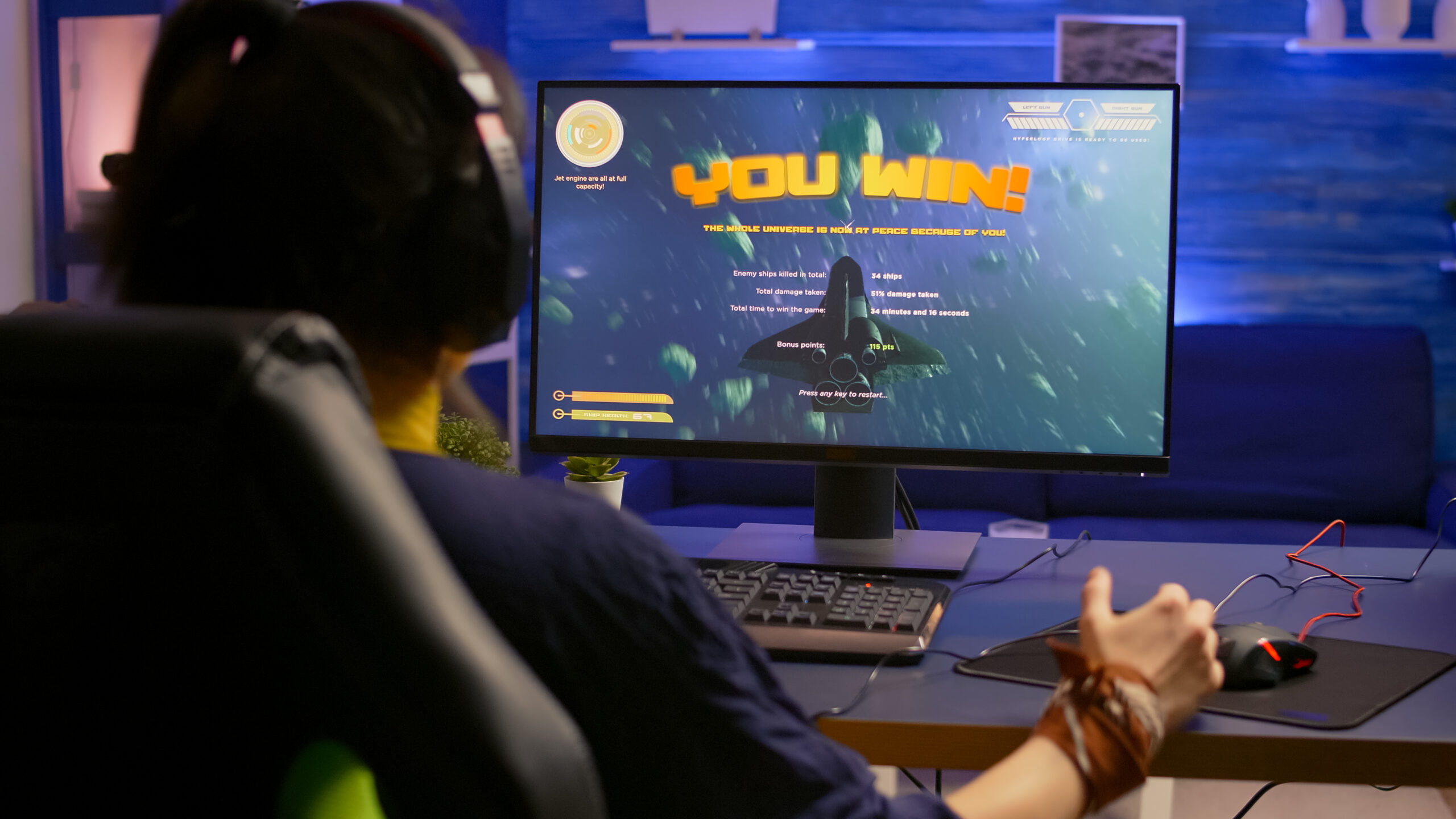 How does Twitch work?
Twitch was created specifically for live-footage broadcasters (streamers) to show off a variety of skills. The majority of people using Twitch are there to stream themselves playing games or to watch others livestreaming games. Popular games like Among Us and COD: Warzone can be found on the home page, but any game or theme can be searched for on the platform.
With an account, you can follow streamers, comment on videos, use streamer chat rooms, and subscribe to your favourite channels. In addition, Twitch has a direct messaging system called 'Whispers', which allows any user to communicate with another user, even if they are not friends on the platform.
Red flag: Age Requirements
Twitch guidelines state users must be at least 13-years-old to register for an account, and anyone under 18 should be authorised by a parent or guardian who agrees to the terms and conditions.
In November 2022, Twitch introduced mandatory phone verification requirements and strengthened their tech techniques to help identify and close accounts belonging to users who are under 13.
Despite this, there is no effective age verification process upon registration, and you do not need an account to browse video content on Twitch.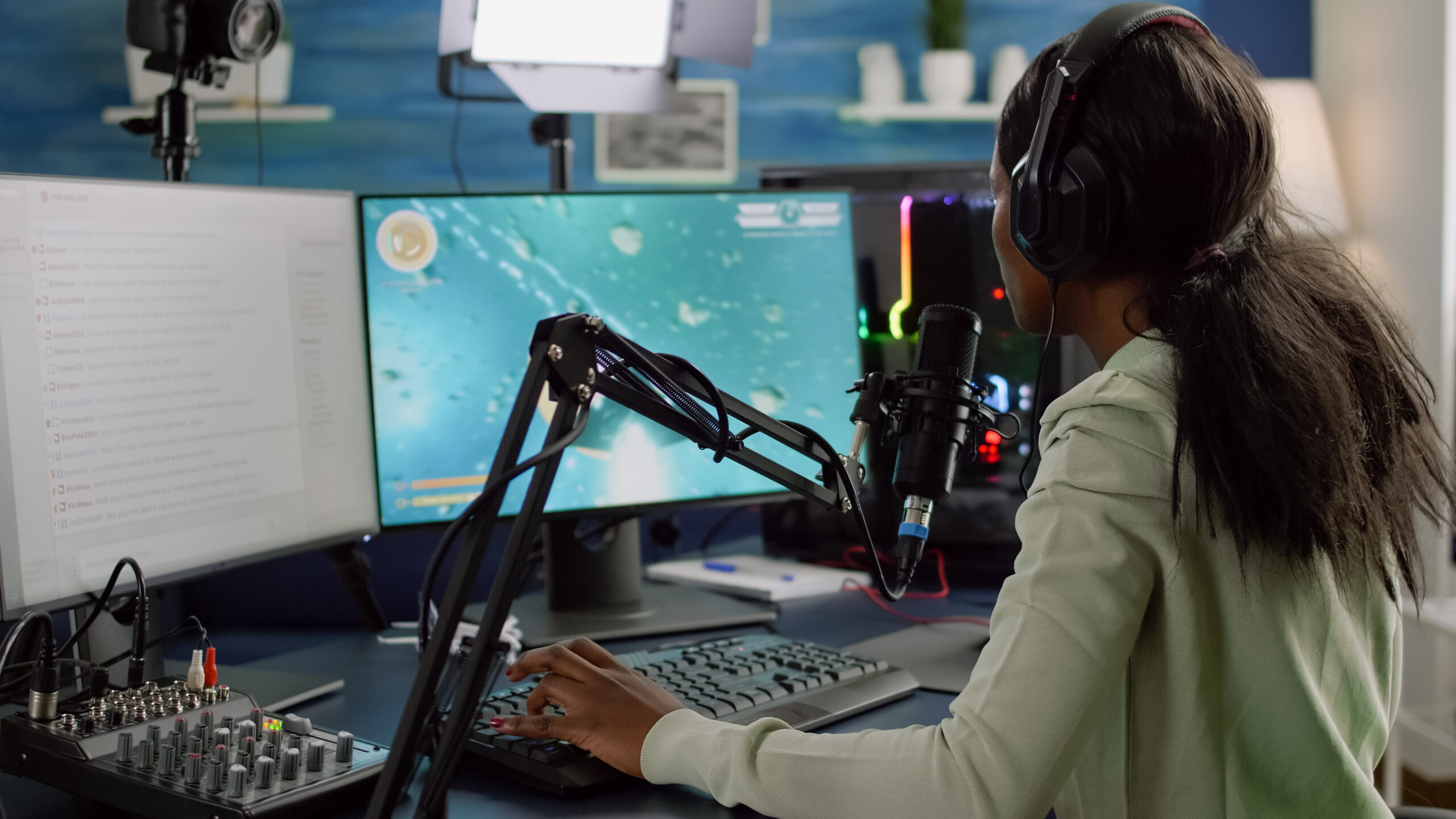 What are Twitch's safety settings?
Explicit language filters – Restrictions can be set to moderate language in a livestream chatroom.

Control chatroom view – Users can pause or hide the livestream chatroom from their personal screen.

Mature content warning – Streamers showing potentially mature content show a visual warning to users before they join the stream.

Shared Ban Info

– This allows streamers to identify any users who have been banned within channels by other streamers.
As with most platforms of this nature, the safety settings are not 100% fool proof. Ensure your child or young person knows how to adjust their privacy and use helpful tools when needed by visiting Our Safety Centre.
What are the risks on Twitch?
Join our Online Safeguarding Hub Newsletter Network
Members of our network receive weekly updates on the trends, risks and threats to children and young people online.
Sign Up